By
Lewis
- 20 July 2020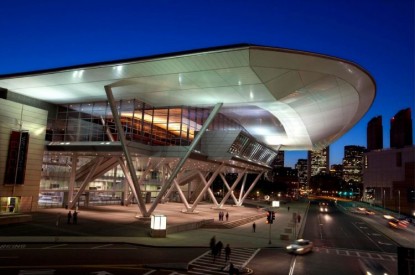 Following the postponement and cancellation of major conferences, digital exhibitions are here to stay for the foreseeable future. G3 canvasses the opinions of BetGames.TV, Kalamba Games and Booongo for their observations attending virtual events and how the digitised experience can be improved.
How would you describe your experience of attending virtual events?
Aistė Garnevičienė, COO at BetGames.TV: I've certainly been intrigued by such an innovative approach – and have enjoyed being part of the industry's entrance into the virtual conference domain, which is no doubt history in the making. Looking back at the past few months; current events almost feel like a blur, and it has been invaluable to gain insight from peers, industry friends and other business leaders as to how they managed to navigate this era-defining predicament.
This is especially the case of the retail betting sector, which has been hit particularly hard – and proven to be in an especially challenging situation. The migration of industry conferences to online has no doubt proven essential towards ensuring that the industry can stay connected and find solutions together.
Sebastian Damian, Commercial Director at Booongo: As humans, we are geared to interact and to socialise. We will always be attracted by the human connection that comes with meeting face to face, but this does not necessarily mean that virtual meetings cannot compete with real ones. In the past few months, as the opportunity to meet in person has disappeared, virtual communication has become the new normal, and honestly – it works perfectly fine.
People have started to develop an open attitude, focused more on the practicality of what the potential outcome of that event could be. I can only say that based on my experience with virtual events in the past months, I feel they are here to stay. It is making things easier and safer for all of us, even if the fun is not always at the same level.
Gareth Dando – Head of Marketing at Kalamba Games: I'm sure like many others, I questioned whether virtual events could match up to the hustle and bustle of a live show. While it's obviously a little less personal, the ones I have attended have done a great job in offering a very similar experience to the real deal and in some ways even improved it. For example, attending virtual sessions are much easier to attend and absorb sitting at my desk in front of my PC.
What are the main advantages of attending a virtual event compared to a traditional event?
Sebastian: There's a long list of advantages. You need only point to the fact that virtual events save us all a lot of time, and this counts the most. Other positives are there's a more relaxed attitude between the participants, with the option to have a second meeting at any point, but also the ability to be more selective as to who you want to meet and interact with.
Gareth: I'd say one of the drawbacks of a live event can be the time spent travelling – not only to the event but also from stand to stand once you're there. Virtual events clearly score highly on convenience and productivity. For a B2B audience, the data that can be obtained is also much more streamlined and swiftly usable as opposed to the old 'business cards in a bowl' mechanism for detail collection.
Aistė: Digital transformation always has its pros and cons. While I am of course looking forward to exploring new horizons and leaving a digital footprint as large as it would be at any exhibition hall, there's no substitute for face to face – from shaking hands to drinking coffee, or even clinking a glass of champagne.
However, as an industry, we must embrace and innovate. Key to moving forward is being agile and adaptable, and being a great fan of tech disruption, this innate desire to be a pioneer is one of the key draws for me when it comes to digital events.
A word of caution though – we may be reaching saturation point already, and with so many digital conferences currently being held, so much so that many are lacking interesting topics and speakers – I am becoming concerned that the more we have, the more each event risks cannibalising another's content.
Without imposing stands to attract delegates, how do you differentiate your brand and products on an online booth?
Gareth: The key element here is to create some on-brand, aesthetically pleasing graphics with clear calls to action and simple access to product. It needs to be easy for the visitor to navigate and find what they are looking for, so UX/UI is extremely important.
Aistė: As we're still in early days, I would say that we haven't had enough professional experience of digital events to allow us to pass judgement. Having said that, our experience so far has been productive, with the SBC Digital Summit allowing us gain further traction when it comes to new business, as well as securing a number of new opportunities.
I believe that many view visiting conferences as an all-important chance to spend time interacting with like-minded industry professionals, as well as attending key panels, so as to whether having a virtual booth adds value to this process is a good idea – it is too soon to tell.
Sebastian: Stands were always a way to attract new opportunities but also show to your existing clients that you're growing and reliable – a lot of showing-off in the end. Making the move to online could give more attention to the quality of the product, whatever that is, and not on how much you paid for the stand. The smaller companies that really innovate now have a better chance of standing out and this could help the industry grow and become more transparent.
The differentiation is now more focused on the product and less on the brand, as the product becomes easier to showcase. By going digital, potential clients can immediately test games, compare results, or look at how well other clients are, or are not, doing. I would say that online events shift the attention from "speaking about it" to "let's do it" and this is a great step forward.
How can virtual events be improved?
Aistė: Additional formats alongside panels would go a long way – potentially supplemented by Q&A sessions on hot topics where all stakeholders can field questions and receive immediate answers.
As another example, I'd love to see an easier way to deliver an overview of a company's products, presented in a way that would allow for other attendees to give your catalogue a try, and even better – leave their feedback, thereby providing an excellent opportunity to gain valuable customer insights.
As we're still in early days, there's plenty of room for improvement – and I'm sure we'll see plenty. By introducing the right platform and practical tools for the event, we can start making digital summits far more sales-friendly, as well an implementing interactive features and gamification elements, such as quizzes or competitions, to make the experience far more immersive.
Gareth: We could certainly look to make use of interactive gamification features to run things like polls , Q&As, trivia and competitions, as well as refining the virtual experience rather than emulating the live event vibe. I'm sure that over time, the events will become recognised as a more distinct offering and more 'virtual specific' UI/UX will become the norm.
Sebastian: Everything can be improved, and as live virtual events are something relatively new, there will be a few iterations before the perfect formula is found. The events can be greatly improved by adding more options for live presentations and product comparisons and so on. Being virtual means that the format will continually adapt to the needs of the participants, which is great, as with the old brick-and-mortar summits the lack of flexibility meant the potential to innovate was quite limited as everybody had to stick to the existing format.
Would you like to see more virtual events in the future?
Gareth: Not necessarily more virtual events in their purest form but I would like to see hybrid events becoming the go-to format. So you would have the traditional event taking place with a virtual element to it. So still allowing visitors to connect with each other, we are human after all, but you have the ability to virtually qualify prospects and get a feel for the brand before embarking on the sales process.
Aistė: We've already seen a significant number of conferences emerge in recent months, with many of them covering multiple regions, and more events being added on a weekly basis. I think we'll likely see numerous iterations before the organisers begin to tap into the ideal format. For the time being at least, we should certainly be celebrating them – they are keeping the industry connected and informed and that is what we need right now.
Sebastian: That is a definite yes! More events, perhaps smaller and more focused on different verticals – this is the future of virtual events. One size fits all, simply does not work anymore.