By
William
- 12 February 2020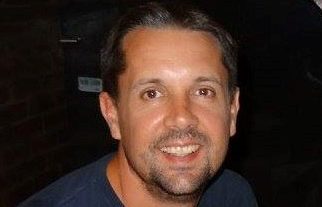 At the CasinoBeats Malta event in March, Ross Parkhill, Managing Director of GiG's B2C online casinos, addresses the topic of Return to Player on the Inside Slots panel session. G3 canvassed Ross's views ahead of the event.
Online operators currently generate three-four per cent from slots. How strong is the case for tightening RTP?
I know this could be a controversial view, but I think bringing down the industry-wide standard of RTP to between 95.5 and 96 per cent is something that should happen. There are currently lots of challenges facing our industry, especially with regulated markets, and this small change could make a huge difference.
However, I wouldn't like to see the RTP of a normal slot drop to such a low level that it could ruin the player experience. I play slots myself and don't want to see silly numbers like 90 or 91 per cent – it just becomes dangerous. It's much easier for online slots players to play more spins regularly compared to land-based players but if the RTP drops too low you risk burnout.
How important is RTP in the overall operation of an online casino?
In online casinos, RTP is where our revenues come from. In land-based casinos, you have much lower slot game RTP's, plus other forms of revenue from things like hospitality and catering. A small reduction in RTP would help generate more revenue and offset some of the costs that have come from regulation, compliance requirements and other increasing operational expenses.
A half a per cent reduction in RTP could be used to improve the overall playing experience with bigger promotions and more bonuses. For instance, we could increase the jackpot prize in our Wheel of Rizk to €10,000 and have it drop more regularly. I think our players would certainly appreciate that!
Why focus on RTP for improving revenues?
Most operators are now looking at all the areas where we can reduce costs and increase revenues. Everything from marketing efficiency, acquisition costs, payments and operational costs are all under more scrutiny than ever.
The marketplace is changing and as an industry we are becoming more professional and adapting. RTP is just another area we can look to for improvement. As an online casino we are entertainment providers.
RTP could be seen as being similar in function to a cinema ticket. Our costs of doing business are going up, so like a cinema changing ticket prices we may need to make a small increase somewhere. One day, I hope to see a small industry wide drop in RTP which would make a big difference overall, as long as this is done in a proper and controlled manner.
When do players feel a change in RTP?
It's hard to say when and how players feel RTP. They notice things like the hit rate of how often they get wins and the volatility by the size of the wins at different times, factors which feed into the gameplay – possibly more than the actual RTP.
The RTP is split across various aspects of a game, with each game being different. Some have more of the RTP in the base game whilst others are centred around the feature round. I don't think the majority of our players would feel a half a per cent change – the challenge would be for the game producers and mathematicians to make it unnoticeable.
Do players always know when RTP is in their favour? Do players understand volatility?
It is important for players to know that RTP is never really in their favour. Players should understand that they shouldn't gamble to try and make money. We have a responsibility to make sure players understand that RTP is sub 100.
In the long run, for every €100 you spend, you will get around €96 back. There will always be an element of that gambler fallacy 'I'm due a win, just one more spin', but we have a duty to educate. Gambling is entertainment and you pay a small percentage for that pleasure.
We haven't been good as an industry explaining volatility and what it can mean. I would like to pursue a standard volatility measure across our brands, or even the industry, possibly by assimilating spins across the board and informing our players of the results. At the moment, a 10/10 volatility for some game suppliers can be a 5/10 for others.
The online sector is hugely competitive. Is there a concern that tightening RTP would simply lead to players looking to play elsewhere?
I would never argue for doing it on an individual level – it should be on an industry- wide scale. I don't like being able to pick and choose RTPs. Some game suppliers offer the choice but it can be very confusing for players. I would lobby for a small decrease across the board – it is not a good idea to do it by operator.
Some suppliers allow you to choose between three RTPs – I think that is dangerous as we have a duty to players. Players play on five or six sites in more developed markets and could be unaware they are getting a different experience playing the same game. I think self- regulation by operators to enforce a slightly moderate reduction in RTP is the best way forward.
Would a change of RTP impact player retentions?
We would need to assess if a change in RTP negatively impacts retention. Do players burn out quicker? Are the games as enjoyable? I believe for the most part retention wouldn't drop, we already have some games at around 95% that are very popular with players so it's about making more and monitoring things. As a relatively large operator, we have an endless supply of data to measure player retention.
Game producers also don't have to change their whole portfolio, they would just need to bring the RTP down slightly on a few of their games so we can understand the full impact and adapt based on data to make sure we find a solution that works. The reality is the first game suppliers to do it successfully will no doubt find their games in great positions in most casino lobbies.
Are websites that track operator RTPs a concern?
Most websites tracking RTPs are a bit misleading or connected to affiliation. Players chasing RTP in the hope it will balance out will probably be disappointed as it is measured over millions of spins. Even if a game is running below its expected RTP you still need luck to be the one who collects a big win so I wouldn't advise anyone to chase it.
Is there a case for reducing the maximum win?
The most obvious way of reducing RTP without affecting gameplay too much is reducing the maximum win. However, the maximum win multiplier or limiting exposure is almost a topic in itself. Large pay-outs and massive wins are great advertisement for slots. People love watching them on YouTube, sharing videos with friends and most importantly chasing one themselves.
This has obviously been heightened in the last few years with streamers becoming more prevalent. Although a 20,000x win makes for great viewing, it's already pushing normal slots into an area where I think jackpot slots are supposed to fit. If the maximum multiplier was 15,000x on the same game would it really make a difference?
We had an exclusive game on Rizk with a 93,000x max multiplier which our our players enjoyed but this could be something a regulator may pick up on in the future andtake u issue with.
I think most players can still have fun and are delighted with a 1,000x win. We do Friday slots with the team almost every week and went bananas when we hit a big win like this recently – that's the experience we all love and want more chance of experiencing!
Do you find the younger generation has different tastes and tendencies regarding RTP?
There seems to be a trend of younger players enjoying higher volatility, feature heavy games and those where the bonus round builds anticipation for a really big win. However, you can have two games which are popular with younger players that have 0.5 or one per cent difference between them in RTP.
Also, a game with low volatility, lots of small wins and simple mechanics will be in the same ballpark of RTP. So I would say no, that within reason I do not think RTP is a factor. I would say more the fundamentals of MDA game design and how these can shift over time are what leads a game to become popular and truly sticky.
Is it in the industry's interest to educate players on RTP and other aspects of games?
It's in our interest as an industry to provide the information players need or want to read. This helps keep things enjoyable and sustainable. In today's world, people are used to having information to make better informed choices. To do that, we need to give them reliable information.
Netflix employ people to watch their films to help make recommendations for viewers. People use their favourite source for reviews before choosing a restaurant. If we want to do something similar with games, we need to use mathematical measurements, consider game mechanics and aesthetics but also find an effective way of communicating this.
We also shouldn't forget there is a lot of psychology in how a player views a game – did they have a big win on their first session? Or maybe they didn't see the feature round after 400 spins? How a game plays is a complex matter when you consider human nature as well as mathematics.
We need to take some of the subjectiveness out of it and find a way to offer relevant and reliable information.