By
William
- 10 January 2023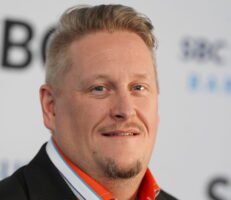 New Jersey, St Julian's, Toronto, Barcelona, Miami – 2023 will see SBC Events host five events across two continents. Dennis Algreen, Marketing Director, offers G3 a deep dive into what attendees can expect from each event and explains how client feedback is dictating every alteration, addition and subtraction being made.
Is SBC Events primarily an exhibition or a conference organiser?
Right now, we are primarily a conference organiser. However, we are transitioning a few of our events into having a much heavier focus on the exhibition element. Our two flagship events that have seen massive growth – SBC Summit North America and SBC Summit Barcelona – are becoming more exhibition-focused.
We are continually working to ensure that it's not just the conference element that is a draw but adding a bunch of things into the exhibition side of things that is a little different from other trade shows such as creating plenty of space for networking and meetings, not just booths.
For instance, at SBC Summit Barcelona this year the floorplan is nearly three times the space SiGMA Europe is held in. As an event organiser, of course you want to meet a certain threshold where the floor always feels populated.
However, it is also important for there to be enough space for delegates to walk away and have those important business conversations. This is something we have received particularly positive feedback from exhibitors for adding real value to their investment in our events.
We are also looking to implement new features into our exhibition space such as a dedicated podcast zone, an expanded media zone and meeting rooms that can be booked more ad hoc so every exhibitor doesn't have to specifically 'have' a meeting room. These are but a small example of the types of things we are looking to implement into our events.
Did the pandemic strengthen SBC as an event organiser?
I wouldn't say the pandemic presented an opportunity, but the way we initially strategised to cope whereby we retained all our employees with some accepting to take temporary pay cuts to keep everybody on really paid off.
Not only did the hosting of digital events throughout that period enable us to continue engaging with their associated communities and push the SBC brand, but it also meant that when restrictions were lifted for SBC Summit Barcelona in the summer of 2021 2,000 people were in attendance.
The revised events portfolio during the latter half of 2021 created a good foundation for our events roster in 2022. We now have a fantastic platform for success in 2023 with exceptional expansion potential at each of our events.
From the roster of events being hosted by SBC this year, which excites you the most?
SBC Summit Barcelona because of the sheer amount of positive feedback we received from our 2022 event and the potential the event has going forwards. With SBC Summit Barcelona, we've found a formula.
Previously, we were wary of pulling too much emphasis away from the conferencing of our events because that has been – and remains – a big draw. What Barcelona proved to us was that we can scale this concept yet keep it solid.
SBC SUMMIT BARCELONA
Held on 19-21 September, how is SBC Summit Barcelona 2023 going to better last year's event? Where is the scope for improvement?
A lot of things went down very well with clients in 2022 and we want to expand on these aspects. We will maintain the quality of our networking events whilst investing to ensure that when attendees go to an SBC event there are networking opportunities included beyond the conference and exhibition hall.
Significant effort is being made to ensure there are social events in the evening that anyone who wants to attend can do so. Whilst the scalability within the floorplan is excellent, some of the networking capacity was not where we wanted it to be last year.
While everybody that buys a ticket has access to the official networking party this doesn't mean everybody necessarily goes, so we try to make educated guesstimates regarding the capacity. What we've learned in the last couple of years is that there has been an aggressive spike in how much value delegates put into the networking elements.
Suddenly, everybody wants to go. Even our pre-registration party – which used to be a very casual social gathering in a hotel – has become an event. At SBC Summit Barcelona 2022 we printed nearly 900 badges. We weren't ready for that volume of people resulting in too much congestion. This is being addressed and we will ensure everybody has a chance to participate in our networking events going forwards.
The conference marketing push for SBC Summit Barcelona 2022 was on emerging tech and blockchain. What's the focus this year? How do you ensure each industry vertical is represented on the conference agenda whilst also not repeating material and subject matter used for previous events?
The emerging tech and blockchain track was added quite late to the 2022 agenda. We're looking to bulk this up to become more substantial so exhibitors can display these technologies that aren't overly familiar to attendees. Alongside this, we want to build upon the content and community of this emerging vertical.
In terms of the agenda and conference itself, event organisers run the risk of overlapping subjects across tracks, particularly pertaining to leadership and high-end strategy. Therefore, we have established a dedicated leadership panel to ensure similar subjects don't crop up repeatedly across other conference tracks.
Should the conference and exhibition keep growing, what potential is there to expand at Fira de Barcelona, or would a venue change be required?
Fira de Barcelona has massive expansion potential. Even if we were to look at other options, it would more likely be the other Fira. There is a reason the city is part of the brand name for the event. We always thoughts this concept was a good fit for the location.
Fira have been very good to deal with. The Fira offers plenty of of opportunities to get creative in how events are layed out and this is very important to us.
The SBC Awards – will this be in Barcelona for the foreseeable future?
With so many dates to pay attention to in the industry event calendar, it is a lot more convenient to have awards ceremonies take place when thousands of stakeholders are already gathered in one place.
The SBC Awards event started as a standalone event, whereas the others at the CasinoBeats Summit, SBC Summit North America and SBC Summit Latinoamérica were add-ons to the respective existing events.
I think the industry became used to having the SBC Awards in London, but it fits having the big global gathering in Barcelona. In 2022, we held the awards at Palau Nacional and are still exploring venues for 2023.
Personally, it was a goosebumps moment walking up the steps to the old national palace. It's important for SBC to include these once in a lifetime experiences no other industry event offers. Attendees remember them.
Missing from this year's calendar is Betting on Sports Europe, previously held at Twickenham Stadium and Stamford Bridge. Was it the volume of industry events in the calendar which prompted the decision to drop the London-based event?
There are a lot of events out there. This is feedback we often hear and is our primary reason for removing Betting on Sports Europe from the calendar. We don't want or need to create an unnecessarily congested schedule for our clients and partners. Betting on Sports Europe previously sat in June where other European industry events are scheduled.
We hope other event organisers will join us in acknowledging that what we can do to help the industry is offering events with justification. These events will then naturally grow because they are useful.
Ultimately, we decided SBC Summit Barcelona can offer a sports betting dedicated focus Betting on Sports Europe brought to the table – both on the agenda and the exhibition floor – so we don't need to host an extra event.
SBC SUMMIT NORTH AMERICA
SBC Summit North America is the company's first event of the year, once again being held at the Meadowlands Exposition Center in New Jersey on 9-11 May. How has this event evolved in line with the US sports betting market since it was first established?
Very well, so much so that it has become one of our flagship events. A few factors have played into this success. We responded very quickly to the onset of the pandemic, aided by the fact we were a much smaller outfit in 2019.
As the legalised online sports betting and igaming markets began to rollout across the US, it was clear that American companies had very little experience in the sector. We identified that the US market was going to need events like ours to help not only stakeholders stateside, but to bring in much needed expertise from Europe.
The fact we maintained the brand throughout COVID-19 and stayed connected with that community has only helped build the event. I can safely say that the 2023 edition of this event will be the last we can hold at the Meadowlands Exposition Center.
We are already adding an extra floor to this year's version but that's the expansion potential the venue has. By 2024 it will be outgrown. To put into perspective just how much SBC Summit North America has grown, 2022's event was nearly three times the size of 2019.
Would SBC Summit North America likely stay in New Jersey or move across to neighbouring New York in 2024?
There is a lot of conversation internally about this. At this juncture, all I can say is that we've found a home for SBC Summit North America in New Jersey, yet ultimately it all comes down to the venues that are available.
Whilst Manhattan and New York are exciting, it presents several potential issues for us as the organiser, as well as for exhibitors and attendees. This is all being considered in our deliberations.
What will the conference element of SBC Summit North America primarily focus on? Will the exhibitor list be markedly different from last year in terms of the industries represented?
Both elements will reflect the same thing – igaming is beginning to attract a lot of the initial interest following the initial sports betting burst. We're working to make sure that the event reflects this through both the exhibition and conference agenda having more key topics centring around the challenges involved in integrating igaming elements into sports betting activities.
We've seen that a lot more of the traditional land-based operators are starting to explore the igaming space to spread risk. The pandemic was a particularly bad time for the land-based sector where operators had to lay off a lot of people. Online betting presents another revenue stream and provides a degree of safety for their bottom line and their employees.
A lot of these operators also have well-known brands which can reach a different audience to their competitors. There are also several pending legislative updates to consider and the growing influence of tribal operators in different states. These are the kinds of topics we will be implementing into the conference. Essentially, more specialised content.
For SBC Summit North America and across all our events we are looking at alternative versions of what content could be away from panel sessions. Panels certainly provide good value and knowledge, but there is an increasing need to have smaller, more specialised conversations as well.
One vertical missing from SBC's roster is the small matter of the land-based casino industry. Would SBC, or has SBC, ever consider venturing into this space?
Of course, it has been considered and we would be silly not to at some point. However, our primary focus is to make sure that when we put these events on there is a distinct usefulness to them.
We're not looking to create another ICE London because there is an ICE which people go to that heavily covers land-based elements, and the same can be said on the other side of the pond at the Global Gaming Expo in Las Vegas.
There is currently enough expansion potential with sports betting and igaming that we don't really feel the need to 'squeeze' land-based in. Secondly, there is an increasing overlap between the land-based and online betting sectors. A lot of the companies attending our events are now also land-based operators.
Whether a dedicated SBC land-based event will take place in the future – we'd consider it. It is something we often discuss with regards to how we could add something meaningful to that audience. Until there is a case to suggest we could add value which isn't already there, we won't be doing so anytime soon.
CASINOBEATS SUMMIT
The CasinoBeats Summit has been moved back to 23-25 May at the InterContinental in St Julian's, Malta. What's the rationale behind the date change from March? Was it too close to ICE London? Do you prefer the sunnier weather?
We constantly listen to our clients, and it was raised a few times that the event was too close to ICE London. When we looked to rearrange the CasinoBeats Summit, we considered the venues available on the island suitable for our concept. Feedback drove the decision and it has made our schedule incredibly complicated with regards to internal resources.
ICE London is a vacuum that swallows up attention. In fact, the decision to postpone to May was more of a reversal insofar as we initially wanted to host the event during that month but chose to bring it forward due to internal resources.
We wanted to avoid having three events in six weeks across two continents. Ultimately, the feedback of clients trumps internal resources, so we went back to the May dates.
There is no shortage of events dedicated to igaming in the events calendar. What differentiates CasinoBeats Summit from the likes of iGB Live! and iGaming NEXT Valetta?
The event's product focus. No other event focuses like the CasinoBeats Summit does on the development of games. It has a better representation of game developers than anywhere else. We ensure there are exhibition areas solely dedicated to showcasing new titles.
The event primarily serves to help delegates get an idea of what games are being released and to discover the prominent trends in game development. The CasinoBeats Summit is a unique combination of our other events. The quality of conference is there, and we also want to expand the functionality of the exhibition space.
CANADIAN GAMING SUMMIT
The Canadian Gaming Summit will be staged on June 13-15 at the Metro Toronto Convention Centre, the first since SBC acquired the trade show from the Canadian Gaming Association and MediaEdge Communications. What changes should delegates expect at the event?
There will be changes, but it's important for us to communicate that the foundation of the Canadian Gaming Summit has been heavily anchored in the Canadian community – and will remain so. Yes, we acquired the show, but we will be putting the event on in very close partnership with the Canadian Gaming Association.
We are having many conversations on a regular basis to ensure that not only can we bring something new to the table but maintain and honour the legacy of the event.
The Canadian Gaming Summit has more elements of the land-based than any of our other shows as it reflects the country's gaming industry. Like SBC Summit North America in 2019, we are bringing current and possible stakeholders from Europe and the rest of North America to the event. The show has run for two decades so the foundations are there.
The way the event is conducted and the opportunities available for attendees are things SBC can really add value to. Production values and the general experience for delegates are elements we are particularly strong at. The Canadian Gaming Summit will be a combination of what already existed with an SBC touch.
Is the Canadian Gaming Summit an SBC event? Has the branding not changed because of the event's legacy?
The reason the branding hasn't changed is simply because it hasn't happened yet. We are about to launch the revised branding and are in the process of finalising the concept and assets. We want to do it all in one go and communicate the changes efficiently, at the very least before SBC North America we will announce the relaunch.
This won't be an overhaul of the event concept, but the graphic representation and marketing. I don't think this was previously given the dedicated focus required.
MediaEdge Communications are an events company that works across multiple industries and are not as solidified within the gaming industry as we are. We think the branding should reflect this, whilst staying connected to the Canadian community and Canada as a market.
This is what the Canadian Gaming Association are continuously helping us ensure. They have been incredibly helpful and valuable to work with, with special mention to Paul Burns. We are entering what is essentially a new market for us.
We must make sure that an understanding of this market flows through the entire SBC team which is now 100-strong. Within the marketing team we have regular deep dives into singular aspects of the market.
Ontario is the only regulated province for online betting in Canada at this point, but as we saw with SBC Summit North America, we see the potential. We are hedging our bets that the market will rapidly progress over the coming years.
Compared to other events in SBC's portfolio, would you say the Canadian Gaming Summit is the most niche and localised gathering?
It is, at least initially, but there are many players looking at the market. We need to make sure the event develops according to the needs of the Canadian gaming industry. For now, this means that operators, affiliates and suppliers looking to get a foot in the door can glean an understanding of the market.
This is how it typically starts. As the conference content evolves and grows with the industry, it becomes more about how the market will develop over the following months and years.
SBC Summit North America and CasinoBeats Summit are only a fortnight apart, with the Canadian Gaming Summit just three weeks after that. Do you enjoy making a rod for your own back? How do you plan on navigating this hectic period?
We tried to avoid this by scheduling CasinoBeats Summit for March! It does bring challenges. The positive way of looking at things is that we've done this before.
We know what this will require, hence why we have expanded all our teams in the knowledge this could happen. We position our events when they are most useful for the audience, not for when we can conveniently put them on.
Due to Covid-19 restrictions, our events in 2021 were pushed to the second half of the year meaning we held six events in little under four months. Achieving this meant hard work. In May and June of this year, all hands will need to be on deck with everybody pulling 110 per cent of their weight.
One of the things SBC has and always will be very stringent about is quality. Attention to detail cannot slip. We have a much better lead time for planning our 2023 events than 2022 because of that congestion, which gives us an advantage.
SBC SUMMIT LATINOAMERICA
Rounding out SBC's events for the year is SBC Summit Latinoamérica at the Seminole Hard Rock Hotel & Casino, Hollywood, on October 31 – November 2. How successful was last year's debut Latin America-focused event?
It was very successful. We went into it with a lot of unknowns. We didn't know for sure whether the community will back up what we're doing and whether we were connecting the right people. We exceeded all expectations with regards to attendance figures and demonstrated the industry interest there is in the region.
Brazil is the one that has long been talked about, but there are plenty of lucrative opportunities in other LatAm markets such as Peru and Venezuela. One of the things we've learnt is the importance of connecting with the Spanish speaking community.
What's the rationale for holding a dedicated Latin America event in Florida? For instance, why not hold the event in Buenos Aires?
We hold the event outside Latin America due to convenience for our audience. We initially pencilled SBC Summit Latinoamérica in for Mexico, but delegates flying from Brazil or Argentina would have to fly to Miami first anyway.
That felt unnecessary. Miami also offers unique networking opportunities such as Miami Marlins' LoanDepot Park stadium. Our Latin America-focused event has very good potential going forwards.
Finally, it's November 3, 2023. What would you reflect on as a successful year for SBC Events?
2023 is about making sure the core values we hold most dear at SBC flow through everything we do. Whilst the word community isn't really part of our branding anymore, it's still at the core of what we do.
Our recruitment of over 30 employees during the last year is designed to improve what we do and ensure continual engagement with clients and partners.
SBC's role has been and will continue to be about bringing the gaming industry together to facilitate business and knowledge sharing. This is something we will continue to strive for.