By
Lewis
- 15 April 2020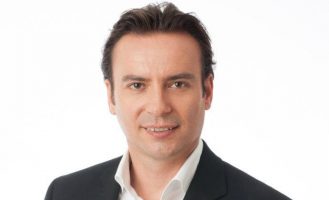 G3 speaks to Werner Becher, Head of US Betting at Sportradar, about how Simulated Reality enables fans to complete the season while live action sport is on hold, the technology powering the product and what this means for operators.
Could you tell us about your latest product, Simulated Reality?
Simulated Reality is completely AI-driven, and algorithm based. It continues to learn and adapt due to the AI systems we use and the millions of data points that we have gathered over 20 years and input into the system. This has enabled us to create a product that gives fans the same experience as they would have when watching and betting on a real game: the same teams, at the same day and times they would usually be played, and all the betting options they would normally be presented with on a matchday.
What insight can you give into the AI and machine learning capabilities powering the technology behind Simulated Reality?
We have added all our AI capabilities to not only analyse, but also generate data on recommendations from our AI engine. Normally we collect data from about 400,000 real games per year, our AI then analyses the data coming in and calculates the best markets and odds. With Simulated Reality we generate the data ourselves from our AI engine which is something completely new to the industry.
All our historic and statistical data from millions of sporting events helps to model an unquantifiable number of data points. We provide the AI engine with all the inputs, categories, and filters and within the Simulated Reality product it then selects the best scenes which fit any given moment within a live game. This can't be done manually so we need to train the AI engine. This rapidly creates a huge number of different game situations, outcomes and gameplays to generate similar but completely unpredictable new experiences for football fans.
How long has Simulated Reality been in development?
Everything has taken place in just a week. The idea was conceptualised and fully mapped out on 25th March by colleagues in our Austrian product team. On 26th we held management discussions, further developed the concept and held a workshop with our AI teams and on 27th agreed we would have a prototype ready by April 1st to test and optimise ahead of launch for the weekend.
Our business has 2,500 staff working across multiple global locations. This has been made even more complex because everyone is now working remotely. It has been a huge challenge to do this in such a short space of time; to standardise the software processes, to develop the product, to test it across every parameter, integrate it into own data feeds and to launch it in five days.
Simulated Reality draws on Sportradar's historical football database and statistical output. How accurate is this data? How do you ensure unknown variables, such as weather, home advantage, injuries and suspensions, are factored into team form and normal match play to simulate a match?
The AI engine looks for historic games with similar conditions and odds and, depending on the game, lets the RNG decide which sequences to choose and show next. For example, if a team find themselves 1-0 down after 20 minutes, then they will inevitably push for an equaliser. The engine recognises appropriate but completely unpredictable sequences. This product is our chance to model how real games would take place as they would happen in real stadiums.
What competitions are covered by Simulated Reality at launch and are there further leagues and competitions in the pipeline?
We are kicking this off with top three leagues in England, Germany and Spain. We are then adding Europe's top knock-out football tournaments, and rapidly increasing played events to 700 per day in those countries and others including second and third tier leagues.
We are already working to extend this even further to other sports including tennis with all major tournaments, basketball, handball and much more. Our AI engine can instantly provide us with more games.
What betting opportunities are available pre-match and in-play?
All the betting options players would normally be presented with on a matchday are presented within Simulated Reality with a focus on in-play betting. Today's generation of football fans switch between games, both in real and virtual terms and are constantly monitoring current standings and scores, and this product allows them to instantly replicate that behavior and experience.
Why are fixtures scheduled to be played as per the original date and kick off time?
As there are limited numbers of live sporting events that operators can offer and players can bet on now, this is a fantastic product for operators to offer their customers, giving them the opportunity to see their teams finish the season via a unique user experience.
Unlike many Virtual Sports, Simulated Reality plays out over a full 90 minutes with the game visualised by live match trackers. How do keep punters engaged over such a long period without any real sporting action taking place?
Players today watch and monitor the action across multiple games simultaneously so there will be a lot of action all taking place at the same time, initially across three leagues but then we will extend this to many others across different countries. Add to this a range of other sports, and players have the ultimate sports betting entertainment product.
Do you visualise Simulated Reality as a stopgap measure for the sporting hiatus or an alternative form of betting that is here to stay?
We have created a new category. With very little live action, if we can provide a product now that can be trusted by bettors, replicating games as they would be played and at the same time of day they are played, that are fair and unpredictable, then I'm confident that bettors will enjoy the experience. In the future when sports come back, I believe this product could also have a longer lifespan as there is huge demand now.