By
Phil
- 23 November 2020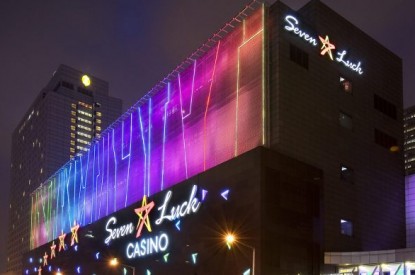 Casinos in the South Korean capital of Seoul have been told to reduce their attendance limits from 30 per cent to 20 per cent of their capacity.
The move comes after the South Korean government upped the alert level to control the coronavirus pandemic following a recent increase in COVID-19 cases recorded in Seoul with over 300 new cases a day, the highest since August.
Casinos owned by Grand Korea Leisure and Paradise Co. will be affected.
Grand Korea Leisure reported a 49.4 per cent increase in GGR to KRW34.76bn (US$31.1m) in the three months to September 30 2020, improving from KRW23.26bn (US$20.8m) in the second quarter of the year. Revenue for the year so far is down 52.9 per cent to KRW169.58bn (US$151.8m).
Paradise Co meanwhile reported a loss of KRW16.3bn (US$14.6m) in its third quarter, improving from a loss of KRW31.88bn (US$28.5m) in the previous quarter.
Paradise City, Paradise Walkerhill, Busan Casino and Jeju Grand all closed in March, reopening by April. GGR for the third quarter was increased 21.3 per cent quarter on quarter to KRW90.55bn (US$81.1m), down 67 per cent over the same quarter last year. Revenue for the first nine months of the year were down 50.7 per cent to KRW349.86bn (US$313.2m).
Kangwon Land, the only casino in South Korea where locals can gamble, partially reopened its doors in October with capacity limits of up to 750 people on the mass gaming floor and 68 people in the VIP facilities.