By
Phil
- 20 May 2020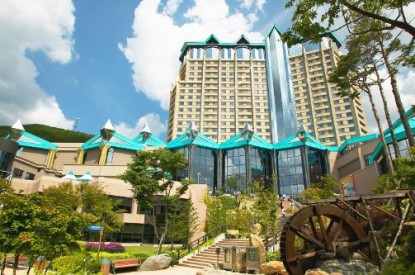 Kangwon Land, the only casino in South Korea in which locals are allowed to gamble, will be able to stay open for longer and add more gaming tables once its mass gaming activities resume.
South Korea's Ministry of Culture, Sports and Tourism confirmed the extension to its operating hours from 18 hours to 20 hours per day and an increase in tables from 160 to 180.
Kangwon Land has reopened its VIP floor following three months of closure with expected losses of KRW267.8bn (US$218.6m).
A spokesperson for Kangwon Land said: "The operating plan due to the changed business hours and the increase in the number of general business tables will be discussed separately with the Ministry," it added.
JP Morgan's DS Kim, Derek Choi and Jeremy An said: "In our view, this signals that the regulatory environment for Kangwon is turning more favourable, which is not totally surprising (given the unprecedented downturn from COVID-19), but is still a meaningfully positive development. We also note that the license renewal came in earlier than the original schedule (typically in December), which suggests that the urgency of normalising Kangwon's business is well understood by the government. From what we understand, the increased capacity and operating hours will stick throughout the license term until the end of 2023, which will be a boon for this (severely) capacity-constrained casino for coming years."