By
Phil
- 14 June 2021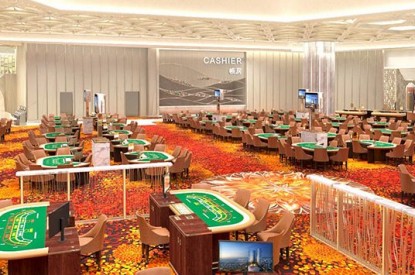 Jeju Dream Tower has now opened its foreigner-only casino on the South Korean holiday island of Jeju, complete with 141 tables, 190 slots and 78 electronic table games.
The relocation of the casino licence from Lotte Hotel Jeju has seen the games quota increase from 27 game tables and 51 gaming machines.
Lawrence Teo, Chief Operating Officer (COO) of the casino's owner Lotte Tour Development, said: "Even though the number of overseas tourists is currently limited by the Covid-19 pandemic, casino sales will generate about KRW30-40bn ($27-36m) a month, mainly from foreigners living in Korea. We are flooded with inquiries from visitors who want to enjoy a new level of upgraded casino experience in Jeju."
There is 5,367 square-metres of gaming space at the new venue. The casino is hoping to attract 1.4m tourists a year. It is the third casino on the island with Paradise Casino Jeju Grand and Landing Casino the only competition currently.
The casino is housed in the tallest building in Jeju with 38 floors offering a retail mall, 14 restaurants and bars, an outdoor pool deck, top floor skydeck with lounge, two spas and a hotel.