By
Phil
- 15 August 2018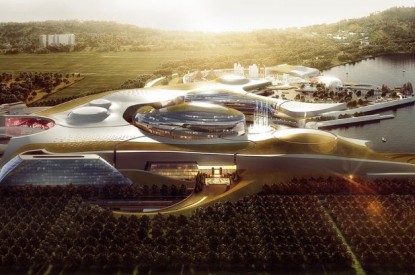 Officials from US operator Mohegan Gaming and Entertainment will meet officials of South Korea's Ministry of Culture, Sports and Tourism (MCST) to discuss funding for the company's US$5bn Inspire Integrated Casino Resort next to Incheon International Airport set to open in 2021.
The aim is to have the financing for the project agreed by the end of the year although Mohegan did emphasise that the project's 'pre-development and related financing are on track.'
Mohegan's Chief Financial Officer Drew Kelly said: "The most important next step is a meeting that we'll be having with the MCST in late August and into early September. After that we'll have a very crystal-clear picture as to the exact timings. We are preparing a set of information for them, which we believe will be well received and will otherwise speak to the unique aspect of this truly integrated resort and how it will be a dominant property in the market. a product of that, we'll be providing an update on the financing structure. Myself and other company executives will be spending the balance of the remaining portion of 2018 in Asia making sure that we are successful both with the meeting with the MCST and with our financing partner."
In May, Mohegan Gaming bought out its local partner, KCC Corporation, a construction materials company, in the project to take 100 per cent ownership in it.
Mohegan CEO Mario Kontomerkos said: "We reached an amicable agreement to purchase our South Korean partner's stake in Project Inspire and furthering our diversification efforts in Asia, the world's fastest-growing major gaming and entertainment market."
The initial phase of the integrated resort should cost $1.6bn with 1,350 hotel rooms, a 25,000 sq. ft. foreigner-only, casino with 700 slot machines and 180 table games, a 15,000-seat theatre, retail shopping, amusement park, and several restaurants.