By
Phil
- 3 July 2023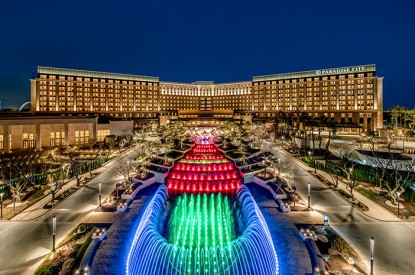 South Korea's leading casino operators Paradise Co and Grand Korea Leisure have both enjoyed their best month since the start of the global pandemic in 2020.
Paradise Co saw a monthly increase of 39.5 per cent taking the total revenue at its Paradise City resort in Incheon along with casinos in Seoul, Busan and Jeju, of US$72.6m and up 634 per cent on last year's June figures. for the first half of the year Paradise is up 249 per cent to US$268m.
At Grand Korea Leisure, who runs three Seven Luck Casinos in Seoul and Busan, GGR grew 16.7 per cent month-to-month and 20.8 per cent on last year's June figures, taking the total to US$22.5m. Grand Korea Leisure revenues for the first half are up 120 per cent to US$158m.