By
Phil
- 18 September 2019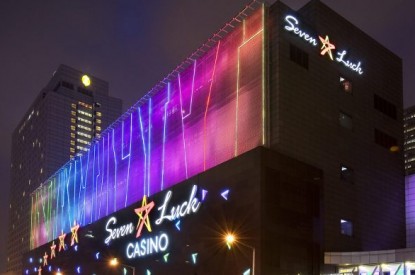 Paradise Co. and Grand Korea Leisure, South Korea's leading casino operators, have both reported increases in gaming revenue in August.
Paradise Co, owners of Paradise City integrated resort in Incheon, Paradise Walker-hill in Seoul, Jeju Grand and Busan Casino, saw revenues grow 36.1 per cent in August, compared to last year, reaching KRW69.28bn. Tables increased by 24.4 per cent to KRW623.03bn, an increase of 39.1 per cent to KRW65.94bn with slot GGR mobbing in the other direction and falling 4.3 per cent to KRW3.35bn.
Grand Korea Leisure's two Seven Luck casinos in Seoul and Busan improved their year-on-year revenues increase by 4.5 per cent compared to August in 2018 with the month's total reaching KRW53.01bn, up 28.9 per cent on July's revenues. Table gaming was up four per cent to KRW47.85bn with EGM sales up 9.3 per cent to KRW5.16bn.