By
Phil
- 5 January 2018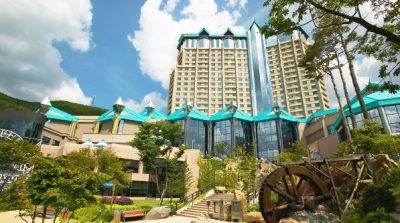 The Ministry of Culture, Sports, and Tourism in South Korea has ordered Kangwon Land to reduce the number of its mass tables from a maximum 180 to a maximum 160 as well as cutting their opening hours from 20 hours per day to 18 hours per day.
The casino has only been operating with 130 tables during 2017 so the maximum number won't be affected although the operating hours is expected to effect revenues. Kangwon Land reported a 10 per cent decline in revenue for the third quarter from July to September.
Analysts DS Kim and Sean Zhuang from brokerage firm JP Morgan Securities said: "The cut on tables took effect from January 1, while the timing of the opening hours adjustment is not yet decided. The changes in opening hours should have some direct impact (up to 10 per cent, if we simply assume Kangwon Land's revenue is evenly split during operating hours), though it's difficult to assess accurately at this point without knowing how the 'break-time' would change (versus current break time of 6am to 10am).
"Our read on the government's Gambling Industry Reform Plan points to further regulatory tightening and increasing oversight of local gambling, possibly throughout this administration, and we believe Kangwon Land has no choice but to keep curbing its revenues to avoid further scrutiny for a (good) while."