By
William
- 22 January 2020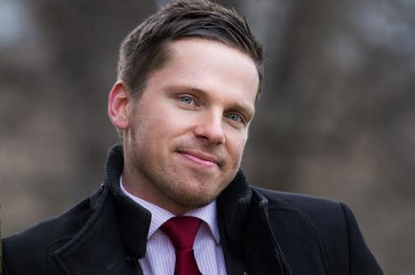 The Regulation and Compliance track at CasinoBeats Malta will feature essential panels on Malta's attempts to retain top-tier status, the opportunity for operators in Sweden, the intrigue of the Japanese online casino market and the influence of regulators on workplace culture. G3 caught up with the track's chairman, Martin Lycka, to discuss the five big regulatory issues set to be debated at the event.
UK – British MPs are calling for a £2 limit on online slot machine games and the Betting and Gambling Council has been established to act as the industry's mouthpiece. How do you see the ongoing regulatory oversight affecting the UK market going forwards? 
First of all, let me say that I very strongly believe that introducing a £2 limit on online slots would be counterproductive and would create a huge risk of incentivising customers to move away from UK licensed operators into the unlicensed market; an unlicensed market that has absolutely no interest in responsible gambling or other forms of consumer protection.
The existing UK regulation, combined with the industry's recent reinforced efforts in the responsible gambling space have created a balanced environment in the UK, where the regulator and operators work together to provide a gaming environment which provides the best protections for potentially vulnerable customers.  For this reason, I don't think that the current regulatory framework is in need of a dramatic overhaul as recently suggested by some MPs in Westminster. In this context, the main role for the BGC should be to encourage and enable greater cross-industry collaboration so that operators can work more effectively together to set common objectives and tackle the issue.
Sweden – Sweden's gambling market has been re-regulated for twelve months. Is the Swedish Gambling Authority doing enough to prevent unlicensed actors infiltrating the market? 
It has been reported that the Swedish Gambling Authority has somewhat missed the channelization targets it had committed to in the run up to the 2019 online gambling regulation. In addition, I would argue that the regulator has taken a rather strange approach to certain regulatory issues at times, that is seemingly not always based on facts. It's stance on sports integrity issues is a case in point. I am hopeful that in the future the regulator will be prepared to take a more pragmatic view of some of these issues, ideally in collaboration with the industry operators licensed in Sweden.
Germany – Paypal has removed its services to online gaming markets in Germany. What is affecting the German market right now? 
The German market has been marred by regulatory uncertainty for a number of years now. The German federal states are currently in the throes of negotiating new regulation that is expected to enter effect in July 2021 – I am of the view that to be successful the new regulation will have to permit both online sports betting and casino games and steer clear of introducing overly restrictive product limits.
Japan – A number of operators are entering Japan. How do you see Japanese regulation developing over the next twelve months? 
Japan legalised casinos back in 2016 with a view to opening the first casino in time for the 2020 Tokyo Summer Olympics. These plans have now however been delayed, which also indicates that it is unlikely that online gambling will be regulated in Japan anytime soon. That said, if and when regulated, Japan could be a very interesting market considering a) its potential size, b) the fact that some forms of retail betting, especially racing bets, have already been permitted and c) the love of Japanese people for sport, most recently demonstrated during the Rugby World Cup.
Spain – The Spanish market is performing well at the moment. How is Spain getting its regulation right?
Back in 2011/12 Spain opted for a sensible regulatory model; this has in my view been the key initial trigger for the substantial market growth. Since then, the market has further benefitted from a broadening of permitted betting markets as well as a 5 per cent decrease in the betting duty. It is of course yet to be seen how the ongoing debate about potential additional advertising restrictions unfolds.