By
Lewis
- 3 May 2018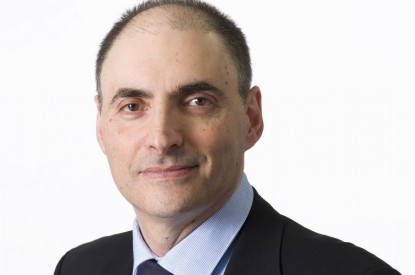 Few technologies since the web have generated as much noise as blockchain – and in particular Bitcoin, the most visible and well-known blockchain application. But is blockchain really as significant as its proponents claim, and can it really revolutionise the gaming industry? Daniel Kornitzer, Chief Business Development Officer for Paysafe, explains why it's important for everyone in the gaming industry to understand the impact of blockchain technology on their businesses.
Almost exactly a decade ago, the world became aware of blockchain. First seen as the core component of the cryptocurrency Bitcoin, it is now firmly on the gaming radar, as anyone who visited ICE 2018 will testify. But what exactly is a blockchain, and why should the gaming industry care?
At its simplest, a blockchain is a digital version of an old-fashioned ledger – a place to record the details of transactions. Unlike conventional ledgers, though, blockchains are distributed across every user of the network or platform; there's no single point of access, and no central authority with overall control. No one person or organisation can make changes to records on their own; instead, they happen by consensus, with other users of the network authenticating and authorising every addition to the ledger. That decentralisation is one of the most important aspects of the blockchain design – a characteristic that makes it not just completely transparent but also completely secure.
By their very digital nature, blockchains are completely neutral. Anything that can be recorded digitally can be stored in a blockchain-based ledger, whether it's a cryptocurrency such as Bitcoin, a set of shipping records held by a retailer, or the results of a horse race. Even fiat currencies can be transferred using a blockchain system in order to leverage blockchain's benefits around speed, cost, transparency and security of transfer, and there are examples of this type of financial service already in the market. That versatility and adaptability is one of the reasons why more or less every industry is researching or investing in blockchain-based solutions to customer problems – not least the gaming industry, for which it promises to solve some deeply ingrained trust and reputational issues.
Blockchain and gaming: Where is the opportunity?
There are three principal reasons why blockchain is so important to the gaming industry. The first is that it provides a completely transparent and publicly visible account of every event within a gaming platform, whether that's authentication of a player, a transfer of chips, the result of a game, or a payout to a customer. These events are stored in plain view forever; unlike traditional ledgers, a blockchain uses advanced cryptographic algorithms to ensure that it can never be altered or erased.
The second reason why blockchain is so important to gaming is that it removes many of the barriers between the players and the games. Bank accounts, in particular, are no longer a requirement in blockchain-based gaming platforms; players are able to use cryptocurrencies stored in digital wallets to transfer funds to and from the system. Exactly what those cryptocurrencies are doesn't matter so this isn't restricted to Bitcoins. Fiat currencies held in digital wallets or bank accounts can be transferred using blockchain technology in theory also, so user preference is not restricted.
Thirdly, blockchain's cryptographic design makes it very hard indeed for third parties to manipulate. There's no single point of failure within a blockchain network; it's a self-auditing ecosystem which checks its own integrity every few minutes, making it effectively impossible for a single user to gain control.
A casual online search reveals just how fast these three ideas have captured the imagination of the gaming industry. Companies like JoyToken are aiming to become the de facto currency for online gambling, using blockchain to open up the so-called 'black box' of results that often deters suspicious gamers. Others such as Funfair are building entire casino platforms around blockchain, allowing operators to create white-label casinos that integrate fully with developers, licensees and payments platforms quickly and easily.
Linked-up gaming
Blockchain's unique combination of transparency, security, independence, and neutrality is drawing the attention of players, operators, and developers alike. From a player perspective, blockchain is an especially attractive proposition amongst the lucrative 18-35 year-old demographic, who are more likely to be familiar with the technology. Properly implemented, blockchain's inherent transparency gives players complete visibility over some of the most important trust-based components of gaming platforms.
For would-be casino operators, blockchain solves many of the same visibility problems. The ability to offer provably fair and secure games, in particular, is a big draw for players wary of new and unfamiliar gaming sites. By deploying blockchain-based ledgers at the heart of their platforms, they can start to genuinely allay fears about fraud and corruption, simply by making every record of payments in and out visible to the world.
Finally, game developers stand to benefit greatly from blockchain-based platforms – not least because of the same transparency that benefits players and operators, which gives them wholly new levels of reporting visibility. They can see exactly how often their games were played, by whom and when; all vital information that is often historically difficult to obtain from gaming platforms.
Getting smarter
One of the big driving forces in blockchain-based gaming applications is Ethereum, a non-profit organisation dedicated to building global decentralised applications based on distributed ledger technology. Ethereum is the platform of choice for an exceptionally wide spectrum of applications – not just gaming applications such as lotteries and casinos, but new cryptocurrencies, smart legal contract applications and much more.
One of Ethereum's landmark features is the ability to execute so-called smart contracts, in which value of some kind is moved around based on previously issued instructions, such as a futures contract, a property deal or even a personal will. Smart contract technology is extremely powerful because it is capable of facilitating high levels of automation, which is desired, but without surrendering the control that matters through carefully monitoring and rejection of anomalies that do not comply with the issued instructions. It is easy to envisage how this "best of both worlds" approach, if properly executed, could have strong benefits in gaming.
Breaking the chain
Blockchain sceptics rightly point out that there are still some significant barriers to overcome before blockchain is a genuinely mainstream element of the modern gaming experience. Perhaps the biggest problem is performance; an inevitable issue as the number of users of any given blockchain grows, thanks to the decentralised design and the way in which changes have to be notified to every node on the network.
This is a particular problem in the banking world, where financial organisations have long since discovered that the Bitcoin network simply can't support the volume of real-time transactions required for large-scale service offerings. Gaming organisations are aware that poor performance has a negative impact on their users, whether that's in the game-play itself, in payouts, or in settlements. Smaller private blockchains and alternative cryptocurrencies go some way towards solving these problems, but soon become victims of their own success; a casino that runs quickly with a thousand players may be considerably less playable with ten thousand.
There's also a big question mark around exactly what role existing payments providers such as Paysafe will play in a new blockchain-enabled world. At some point, players need to put money into a gaming platform and want to be able to take it out again to spend in the real world. And it goes without saying that casinos and other game platforms need to make that as easy as possible if they're to attract players – as easy as the digital wallets and direct debits they already use.
Today's cryptocurrency exchange processes and apps are often extremely cumbersome, involving considerable technical knowhow and, often, a serious leap of faith. Perhaps the biggest benefits that payments processors such as Paysafe can bring to the blockchain party are confidence and ease of use; both critical factors in their own success in the fiat world.
Despite some concerns about the sustainability of blockchain-based platforms, they seem sure to be an ever-growing force in the gaming world for the foreseeable future. While instability in the price of Bitcoin and a general cautiousness around a currency without any underlying assets to support it are causing some observers to question the value of blockchain generally, ICOs are offering good alternatives and promise to reduce the specific set of risks that Bitcoin offers. Whether their concerns will carry any weight remains to be seen; for now, the potential of blockchain has created an unstoppable momentum in the development of the technology, if not yet its broader adoption. But if the pace of evolution in the gaming world is anything to go by, it really is only a matter of time.