By
William
- 17 March 2020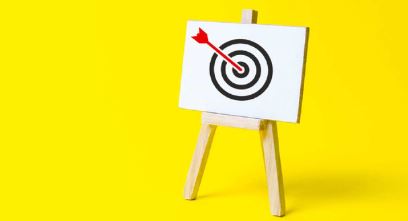 The regulatory advertising landscape is making it increasingly difficult for the industry to promote its products. Spain is looking increasing likely to impose some kind of ban on advertising. Italy already has rules in place taking a hard line against advertising for operators and new regulations look likely in the UK. So where are the restrictions in place when it comes to advertising in the major European markets? Are we seeing a new trend emerging whereby gambling firms will be forced to restrict advertising via traditional platforms and look for new innovative solutions? And how will marketing companies adapt to these new regulations?
In the UK, the number of negative stories continues to rise with the mainstream media painting a picture of an industry that is out of control and even predatory. Most shocking of all the Daily Mail has even gone as far to say that the industry has "blood on its hands" directly linking gambling with suicides. Most of the negative coverage focuses on advertising practices which the mainstream press depicts as essentially immoral. Meanwhile the Church of England has launched its own bid to find out how often gambling is a factor when people take their own lives.
Most recently in a widely publicised letter addressed to the Gambling Commission, the mental health chief of the NHS warned of the links between gambling and mental health problems.
Claire Murdoch argued that the link between betting and mental illness is 'increasingly clear' and the prevalence of gambling in society is 'causing harm'. In the letter, she criticised tactics that 'turn the occasional flutter into a dangerous habit'. These include bet-toview live streaming of sporting events and pervasive advertising.
In January Health Secretary Matt Hancock backed Mrs Murdoch's demands, stating: 'Betting companies need to do more to prioritise the mental health impact of problem gamblers. I strongly support the work that Claire Murdoch is doing to insist that betting companies do what is necessary.' He added that it was 'absolutely right' of the NHS to warn that taxpayers could no longer foot the bill for gambling addiction and backed calls for a ban on 'bet-to-view' sports and pervasive advertising.
As a result of the increasing scrutiny of the close relationship between sport and the betting industry ministers are reviewing the 2005 Gambling Act and are widely expected to tighten the rules governing how bookmakers operate. This means that the biggest change to gambling rules for years could be on the way including restrictions and maybe even a ban on football club sponsorship.
However the gambling industry has already undertaken voluntary codes of conducts when it comes to gambling advertising. The Betting and Gaming Council (BGC) adheres to the Industry Group for Responsible Gambling (IGRG) policies. This includes the voluntary whistle to whistle ban which bans sports betting advertising around live sports from five minutes before a fixture starts to five minutes after it ends.
In addition, in November the leading UK gambling companies signed up to Safer Gambling Commitments including the strengthening and expansion of codes of practice for advertising and marketing. The goals of the commitments when it comes to advertising are to set and adhere to the highest standards of responsibility in all advertising and marketing. They include the promotion of safer gambling and to "robustly address concerns around volume, tone and content across television, online and sports sponsorship." In order to achieve this BGC said it would carry out:
An independent review into the effectiveness and impact of the whistle to-whistle television advertising ban.
Develop and adopt a new Code of Conduct for sponsorship activities, including integrating safer gambling into
brand activation in consultation with sports clubs, rights holders and advertising bodies.
Develop a new Code of Conduct for Responsible Promotions, including bonuses, customer contact, VIP promotions and rewards.
Develop a new Code of Conduct for Affiliate Marketing, establishing minimum standards and creating robust procedures across the industry
In January, the UK Gambling Commission (UKGC) confirmed that it would create three new working groups to help facilitate the implementation of the safer gambling standards.
But will this all be enough to protect vulnerable players? And are betting companies and the government really doing enough? According to Carolyn Harris, a Labour MP who was recently re-elected as Chair of The Gambling Related Harm All Party Parliamentary Group, the answer is an emphatic NO. Indeed the fact that UKGC commission taskforce is working with the industry to create new industry standards means that there is a conflict of interest and is therefore a case of "the gambling industry marking their own homework". This is an argument Neil McArthur, the chief executive of the UKGC recently refuted. Talking during the annual CMS law conference in London Mr McArthur acknowledged that more needed to be done but argued that the gambling commission was in full control of the groups' participation.
Negative coverage in the press especially when it comes to advertising will continue to fuel the debate for harsher measures. Meanwhile momentum for wide sweeping changes is growing. In January Sports Minister Nigel Adams told the BBC that football has "far too much dependency" on sponsorship from gambling companies. "We're going to be reviewing the current Gambling Act and I'm sure the link between sports – football in particular – will form a part of that," he said. Consequently it seems that industry measures may well not be enough to alleviate government concern.
Spain is driving through change
Changes to gambling advertising rules in Spain look very likely and this too is taking part in a much wider context of negative press coverage. However unlike the UK a distinct political shift means that a far more restrictive ban could well lie ahead. In April the Socialist Workers' Party (PSOE) reiterated its commitment to restrict gambling advertising and online gambling as part of the party's manifesto for the upcoming election.
The socialist bloc included the measure signed by Prime Minister Pedro Sanchez who came to power in June 2018. The prime minister is under increasing pressure to change advertising rules when it comes to gambling from left-wing electoral alliance the Podemos Unidos Party, which has been pushing for reform.
In the agreement on the General State Budgets for 2019 – signed by Pedro Sánchez, and the Secretary General of Unidos Podemos Pablo Iglesias in April – it was agreed to approve a regulation of online gambling and betting advertising on a state level similar to that of tobacco products. The advertising of all tobacco products have been prohibited since 2005 in Spain.
In the agreement, the Executive Power and Unidos Podemos warned that "in recent years online game modes have proliferated that are using very aggressive advertising formulas linked to the image of famous people, usually successful athletes, or free access bonuses."
They also warned that "it is increasingly common that the broadcasts of football or basketball sports are flooded with ads that offer live betting, making this activity very accessible to all types of people, including minors, generating serious problems of gambling addiction."
In January Sánchez won a parliamentary majority to form a left-wing coalition government ending almost a year of political gridlock. The coalition government is made up of the radical left Unidas Podemos (United We Can) – which is itself an alliance of Podemos, United Left and other left-wing parties. It is the first time since the 1930's that an overtly left-wing party or electoral alliance is in government in Spain. All of the parties are agreed that restrictions on advertising are necessary. In its December document outlining the agreement the newly formed alliance reiterated its belief that rules needed to be changed so that they are similar to rules covering tobacco advertising.
Cchange to advertising rules have been on the horizon for some time and are part of a growing anti-gaming mood. The Spanish government drafted a decree on advertising back in 2015 and then another at the end of 2017, but never approved them. Pressure has also been coming from other groups. In October 2017, The Audiovisual Council of Andalusia (CAA) called for new laws in Spain, which would regulate the advertising of gambling in order to protect minors, safeguard the rights of vulnerable groups of people and help to preventing gambling addiction. Additional pressure to change advertising rules has come from consumer organisation The Federation of Consumers in Action (FACUA).
Impetus is also growing as autonomous governments are seeking to restrict the opening of more betting establishments and in some cases restrict advertising as well. In January Alberto Carlos Garzón Espinosa Garzón the Spanish Minister of Consumer Affairs announced that the Government intended to regulate advertising on a national level. According to Garzón the Ministry will work alongside the autonomous communities and meet with those involved in this sector, including members of the gaming industry.
The minister was particularly critical of gaming advertising saying "there is practically no regulation on advertising . . . It is chaos, right now it is practically the law of the jungle." At the same time Garzón highlighted the exponential growth of gaming advertising saying that operators allocated as much as 300 million Euros on promoting their products.
In February Garzón met with The Business Council of Gaming (Cejuego), to provide new details on gambling advertising. According to local press, a number of strict measures could be enforced soon although no official details have been released.
Sources state however that Garzón wants to prohibit the advertising of online gambling to just four hours a day. The measure will
directly affect radio stations and television channels, especially those that broadcast sports broadcasts, since it will prohibit the advertisement of online gambling in the time slot that runs from 05.00 until 00.59. Consequently online gambling advertisements will only be allowed from 1 to 5 in the morning. Garzón intends to open a dialogue with all those affected by the ban, including the media.
Other Jurisdictions
Big changes could be on the way when it comes to advertising gambling in many other key jurisdictions as well. In 2018 Italy became the first European country to ban gambling adverts. Radio and internet promotions were also halted in January 2019. Football clubs and other sports teams were also barred from having gambling sponsors. The prohibition on sports sponsorship came into force in July. Then Deputy Prime Minister Luigi Di Maio introduced the clampdown as part of his 'Dignity Decree' aimed at curbing a rise in problem gambling in Italy.
"I think this is an industry that has become a bit too big, at the expense of people's health and dignity," he said at the time. 'We are going to cut it down in size.' Data published by the Italian Communications Regulatory Authority (AGCOM) has argued that the advertising ban will lead to a €100m decrease in advertising revenues for TV, press and media stakeholders.
The possibility of a total or partial gambling advertising ban also looms in Sweden as the government looks at whether to ban advertising by online casinos and other forms of gambling. Gambling advertising on television reached record numbers in January, growing 14 per cent on local TV channels. Like Spain the advertising of online gambling would be dealt with in the same way as adverts for alcohol and tobacco. Certain offerings would be restricted and advertising during live sporting events would be banned. In January Sweden's Minister of Social Security Ardalan Shekarabi said that the government would focus on enforcing tougher advertising rules.
Restrictions on advertising have also been part of major reform of Belgium's gambling laws. In May 2019 the government allowed the Belgium Gaming Commission (BGC) to put in place a far more restrictive advertising code on operators meaning that advertising of online casino services could no longer be aired on Belgian TV networks. Betting advertising during sports broadcasts is already in place while advertising may only take place after the 8pm watershed. Meanwhile the Christian-democrats and Flemish Party (CDV Party) wants the government to go even further and put in place an outright ban on all forms of gambling advertising.
In the Netherlands there is broad cross party consensus amongst lawmakers when it comes to a ban on gambling advertising on television before 9PM bringing advertising restrictions in line with alcohol. However moves to have gambling advertising treated the same way as tobacco products have not gathered support. In addition the government announced that there would not be a ban on gambling advertising when the country's online market goes live next year.
Meanwhile the government of Norway is also looking at banning television gambling advertising by unlicensed offshore gaming operators. This would be achieved by closing a loophole whereby unlicensed operators are able to promote there services via stations broadcasting from outside the country. State owned Norsk Tipping is behind the move. The operator does not market its casino games on television.