By
Lewis
- 3 September 2018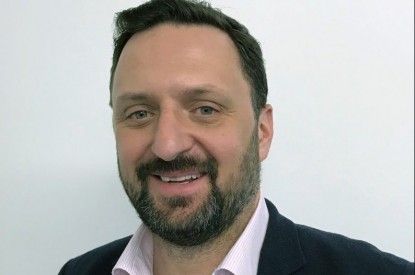 Simon Fraser, Head of International Horse Racing at SIS, highlights how racing events available to view around the clock can drive engagement and boost revenues for operators across the globe
The old saying that 'content is king' has never been more relevant, especially when you consider the abundance of retail shops and online operators active in today's betting and gaming industry. Differentiating from the competition is already a challenge for operators, which is why the quality of content, its availability and customer experience is increasingly important.
For sportsbooks, providing the opportunity for bettors to view a sporting event is more likely to increase engagement and make for a more enjoyable betting experience. Making live sporting events easily accessible and across all times of the day will be beneficial for operators, as it drives engagement, boosts acquisition and increases retention rates.
At SIS we are focused on providing 24/7 live sports content, and our latest product launch is a 24/7 Horse Racing Channel.
With horse racing events taking place across the globe on a regular basis, displaying live pictures of the sport provides the perfect opportunity for operators to engage customers with live racing content across all hours of the day.
A proven model
Visual tools such as live video have already had a positive impact on the customer experience and operator revenues within our industry. The casino sector has benefited from live streams of table games, with the live casino vertical now constituting 29 per cent of all European casino gross gaming revenue, according to H2GC Data.
Allowing bettors to view sporting events around the clock via the 'Watch and Bet' model is likely to keep bettors engaged for longer, and when complemented with calls to action displayed on the screen, it will more likely lead to them placing a bet.
For instance, at SIS one of our leading operator partners has experienced a 25 per cent increase in revenue using this model, when compared to the same content available under the alternative 'Bet and Watch' platform.
The adoption of free-to-view live pictures highlights the increased engagement amongst bettors, which operators can benefit from, particularly among recreational bettors, with live sporting action encouraging them to bet.
Appealing content
With the need to offer bettors new and immersive content across every hour, a potential cause of concern for some is that a 24/7 model could lead to an inferior product offering, with pressure to fill schedules with content.
However, for 24/7 content to remain engaging throughout the day, the standard must not be neglected, and it's something that we gave serious thought to when developing our new 24/7 Horse Racing Channel.
We've invested heavily in high quality racing rights to offer a service which incorporates premium UK and Irish racing including 92 per cent of UK Grade 1 races. It is complemented with exciting international races as well as virtual events featuring state-of-the-art graphics, all designed to offer bettors around the world the opportunity to place a bet regardless of which time zone they are in.
The new 24/7 Horse Racing Channel is available to retail and online operators across the globe, and features premium races with betting opportunities available every three-five minutes which is key for operators in order to satisfy demand for betting content at times that suit bettors.