By
William
- 19 October 2021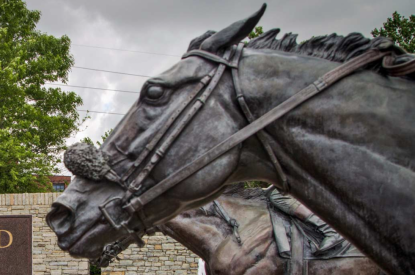 Historical Horse Racing Machines (HRMs) are playing an increasingly important role in the US market. A number of states have passed laws allowing for their expansion while other states could be on the brink of giving them the green light.
With the possible roll-out of thousands of these machines over the coming years they will have a significant impact on the gambling landscape overall in the US. But what are they?
HRMs allow bettors to wager on old horse races that are not visible to the bettor and utilise the results of previously run, live horse races to generate player outcomes. After the wager is placed, the player can watch an animated re-enactment of the selected past race results. But while they may look and feel like a more traditional slot the wagering is pari-mutuel.
Crucially, HRMs have helped fill the gap in markets where RNG games are not permitted. In addition Historical Horse Racing (HHR) allows tracks to generate revenues after races and on non-racing days and have as a result proved crucial in bolstering the horse racing industry in states where it has been in decline for years. HRMs for instance have been present in Wyoming since 2013. Since then they have generated revenue of over US$44m.
HHRs have, however, been controversial in most states with lawmakers changing position on whether they should be permitted. The Idaho Legislature legalised them in 2013 but laws were repealed two years later. A ballot initiative to get them approved once more failed in 2018.
The Texas Racing Commission gave them the green light in 2014 at racetracks. Before they were launched the Texas Racing Commission voted to repeal the rules two years later. In Nebraska a County District judge blocked plans to install historical horse racing terminals at Fonner Park racetrack in February 2020.
At the heart of the argument against them has always been the question of whether HRMs are a form of pari-mutuel wagering, or are they in fact to all intents and purposes a traditional type slots found on casino floors.
THE GROWTH OF HHR
While the road has been a bumpy one, a number of states are now weighing up the advantages of HHRs, especially in places where horse racing has traditionally been an economic force for many decades. But they are also making inroads in states such as New Hampshire where there have been no racetracks for some time. In fact the last live horse race occurred in New Hampshire at Rockingham Park in 2009. The racetrack was demolished in 2017. Governor Chris Sununu's bill to make HHR legal found cross party support in the state.
Bill 626 allows for HHR at 16 already existing charitable gaming facilities. Tax revenue generated from HHR wagers will be allocated to the New Hampshire education trust fund and to local New Hampshire charitable organisations. The state expects to bring in $6m in its first year.
The history of horse racing in the State of Louisiana can be traced back much further – to the mid-1800s. In June the Louisiana Senate voted overwhelmingly in favour of Bill SB 209 that would allow for up to 50 historical horse racing machines at the 16 OTBs in the state. It also allows for a mobile option for those playing on site.
As is the case in many other states with a long tradition of horse racing funds generated by HRMs will be used to raise prize money thereby attracting bigger fields and allowing racetracks to compete with other states for the best races.
A BOOST FOR THE HORSE RACING INDUSTRY OR A DEAL WITH THE DEVIL?
The horse racing industry in the US is becoming increasingly dependent on HRMs. Just how dependent was recently revealed in Kentucky – arguably the country's leading horse racing state. In Kentucky HRMs have been present for almost a decade. There are now six HHR venues in the state which combined house just over 3,700 HHR machines. Operators have invested as much as $1bn in HHR facilities so far.
Despite this, the industry suffered a setback as the Supreme Court in September last year when it ruled that they were illegal because they did not meet pari-mutuel wagering standards under state law. The president of the Kentucky Thoroughbred Association Braxton Lynch told lawmakers that the ruling would "devastate horse racing" leading to "a mass exodus of horses from our racetracks and farms alike." It was no surprise that Senators moved quickly to ensure their continuation by approving Bill 120 which effectively updated the definition of pari-mutuel to include HHR.
However, not everyone was happy with their continued roll out in the state as some argue that there is no meaningful difference between HRM's and a slot machine. Non-profit organisation that advocates for conservative legislation, "The Family Foundation," argued that HHR would ultimately spell the demise of the horse racing industry and that the horse racing industry had "made a deal with the Devil."
Despite any moral opposition, tracks need to raise money and modernise their facilities and lawmakers seeing their capacity to raise much needed revenue are changing their laws.
In Arizona, Senate Bill 1794 would allow for HRM's at racetracks and off-track betting parlours in order to raise handle and boost attendance. Attendance at racetracks has almost halved in the state since 2004. They could also generate as much as $140m in new tax revenues.
According to lobbying group "Save Arizona Horse Racing" allowing HHR in the state would lead to $300m in capital investments, including the installation of a new turf course at Arizona Downs and increase purses from $80,000 to $300,000. However, the bill faces strong opposition from Native American tribes even though the number of HRMs would be limited to just 15 per cent of tribal gaming positions.
AGREEMENTS REACHED
In Oregon, Grants Pass Downs holds the only commercial horse racing licence issued by the State. CEO Travis Boersma announced his intention to operate 250 HRMs in a new facility which would be adjacent to the track. It will be up to the Oregon Racing Commission to decide if these machines will be granted a licence. An online version of HHR is already available in the state via Luckii which is managed by managed by ELS Gaming. Luckii is authorised by the Oregon Racing Commission for play by Oregon residents while they are in the state.
In addition to regulatory changes, there have also been a flurry of agreements and an overall expansion of the market over the last few years. HHR's were given the green light in Virginia in 2019. In November that same year the Colonial Downs Group opened Rosie's Gaming Emporium in Hampton, Virginia.
The $40m gaming venture offers 700 HRM'S. Rosie's Gaming Emporium now has five locations with plans in motion for at least three new additions. In October 2020 Churchill Downs opened its US$38m Newport Racing and Gaming, its historical racing and gaming facility in Kentucky. The 47,000- square foot facility offers 500 HRMs.
NEW HHR PRODUCTS
Developers and manufacturers have been working on new HRR products. In June 2020, IGT announced that it has entered into an agreement to sell 1,250 historical racing machines to Churchill Downs Incorporated. In June 2021, Aristocrat Gaming and Churchill Downs announced that they had again expanded their partnership by entering a new long-term agreement that would bring Aristocrat's games to the HRM market. In April 2021, Ainsworth Game Technology announced that it had partnered with Konami Gaming to launch HRMs for Churchill Downs.
To find out more about some of the most innovative products to hit the industry for years we talked to some of the key industry players. How do HRMs differ in look and feel from a more traditional slot? How will the product develop going forwards and what impact will they have on the gambling landscape in the future?
Tom Jingoli – Executive VP & COO Konami Gaming
How did Konami first become involved in developing HRM machines?
We began to look seriously at HHR in early 2019. With the anticipated expansion in this area of gaming, we knew it could present an excellent opportunity to broaden Konami's product reach and offering. But as with any expansion opportunity, Konami did not take the decision lightly. We did our due diligence, and determined a course we could confidently fulfil. Our partnership with Churchill Downs Incorporated was an important part of that planning and solidified our direction.
As to the R&D investment, we expanded our team to include leaders and experts with demonstrated knowledge on central servers and the nature of the sector, which provided a high degree of speed and confidence to Konami's HHR market entry. Again, Churchill Downs played an important role in shaping the content to meet expectations, needs, and considerations of the HHR floor. This had a strong positive impact on the process.
In March 2021, Churchill Downs announced that it would introduce Konami's HRMs in Kentucky. Could you tell us more about this agreement and what it might mean for Konami going forwards in the Historical Racing Machines market?
With its high degree of commitment to gaming entertainment quality, diversity, and innovation, Churchill Downs Incorporated made an excellent collaborative partner to help introduce Konami's first historical horse racing machines to players. We worked closely and came to an agreement for Konami to deliver a competitive mix of game series and cabinet hardware for venues such as Derby City Gaming, Oak Grove Racing, Gaming & Hotel, and Newport Racing & Gaming, with continuing expansion opportunities.
We also worked closely with Ainsworth, whose proprietary Historical Horse Racing System is exclusive across Churchill HHR facilities. The team at Ainsworth has been extremely helpful in connecting communication from Konami's EGMS to their server. This year we successfully launched Konami's first HHR products at these locations, and we're looking forward to additional growth opportunities with CDI's HRM facilities.
Steven Cushing, Senior Product Manager, Konami Gaming
Could you talk us through some of your HRM products and perhaps some of the innovative features behind them?
Konami has an incredibly expansive library from which to choose content for conversion to HHR. China Shores Great Stacks, Mayan Chief Great Stacks, Star Watch Magma, and Star Watch Fire are among the first game titles we targeted for introduction into HHR. These feature popular game play events such as free games, jackpots, wheel spins, and symbol collection features with favourite Konami Gaming characters, scenes, and symbols.
Konami is also bringing its latest top hardware to the sector, including its DIMENSION 49—ranked the industry's #1 Top Indexing Cabinet – Portrait, according to Eilers & Krejcik Gaming. Its large portrait display and 27-inch topper really stands out on the floor. Content such as China Shores Great Stacks, with its popular 2X pay free games, and our highly-successful Diamond Trails series, with progressives and the chance to win four jackpots at the same time, really catch player attention.
Showcasing three stacked monitors, DIMENSION 27also offers ample real estate to present HHR titles in a dynamic way. Our interactive button deck with dual classic bash buttons cater to both new and classic players. Titles such as Cobra Hearts and the Ba FangJin Bao series have been successful throughout the country, with features like 243 Ways to win, multipliers, free games, and progressives. These offer the excitement and entertainment players are looking for.
How do they fit into certain markets in the United States?
Currently we are in the Kentucky market for HHR. Our games launched in the spring of 2021, and are at three Churchill Downs Incorporated HHR Facilities. We are also looking into additional markets within the United States that are currently utilising HHR or are about to. The growth for HHR is rapid and Konami intends to be a player in that expansion.
Horse Racing is an honoured tradition that goes back in into the 17th century in the United States. Over 40 states currently have horse race betting, so obviously there is still passion and fan base for the category. If HHR can provide even more excitement to this sport by assisting in the funding for these purses, then it's a win for everyone.
Historical Horse Racing Machines utilise the results of previously run live horse races to generate player outcomes as opposed to a random number generator. Beyond this, how do they differ in look and feel from RNG machines?
From a visual perspective, Historical Horse racing presents to the player a graphical representation of the horse races they just bet on. Bets can also be made specific to the races on the terminal the player desires. The difference in the feel of the title depends on each manufacturer, as they crossover well- known RNG titles to Historical Horse racing. At Konami our developers have created these Historical Horse Racing titles to feel as close as possible to the casino version.
Can the fact that they use the outcomes of racing in the past enhance the player experience?
From the players' perspective, knowledge of past races will not gain them an advantage over other HRM players. However, after a wager is made and the race information is shown to the player, a certain nostalgia could be felt. Being reminded of a historical race event that perhaps a player saw, attended, or even read about can bring a more personal attachment to the outcome of their wager.
Deron Hunsberger – Chief Commercial Officer, Ainsworth
Ainsworth has partnered with Konami Gaming, Inc. to launch HRMs for Churchill Downs Incorporated. Tell us more about that deal and what it means for the company?
The partnership with Konami means Ainsworth can now offer exciting hardware and game content from other manufacturers on our Historical Horse Racing System. Similar agreements have been reached with IGT, Scientific Games and Aristocrat. These partnerships enable HHR Systems customers to have access to a massive variety of extremely popular gaming content and cabinet styles.
Ainsworth's proprietary HRM system was co- developed with Churchill Downs. Could you tell us more about its development process? What is Ainsworth's proprietary HRM system?
Churchill Downs made a concerted effort not just with us but looking at other manufacturers to develop a system that would produce a product that would be competitive with Class III product in nearby jurisdictions. We reached an agreement with them and we collaborated with Churchill on what their vision was for an HHR system, and the type of products that they'd be able to offer.
Ainsworth was able to rapidly develop its HHR platform by using the central determinant system we inherited in the 2016 acquisition of Class II manufacturer Nova Technologies.
We were able to use that central determinant backbone to develop a system that utilised a different database to determine game outcomes. The Ainsworth HHR System launched at the opening of Derby City Gaming in Kentucky in 2018. At opening about 1,000 Ainsworth games were operating on the System.
Ainsworth's Historical Horse Racing System now hosts machines created by multiple key gaming manufacturers. Tell us more about any other agreements with other manufacturers such as IGT and Aristocrat?
We have similar agreements in place with IGT, Scientific Games, Konami and Aristocrat. Our customers certainly want to provide a variety of game styles and cabinets to their players. These agreements enable Ainsworth HHR System customers to be able to provide players with most of the top game experiences in our industry.
We believe this offering is unprecedented in the HHR market and is one of several things that truly sets Ainsworth's System apart from the competition.
How do HRM machines differ in look and feel from more traditional RNG machines? How do they differ in what they offer to the player in terms of the way they play?
HHR machines still follow the rules of pari- mutuel wagering. For instance, since it's illegal to win less than your wager on the pari-mutuel side, the Ainsworth system splits the bet between races, so small wins can occur that mimic traditional low-denomination multi- line slot games.
The style of games that perform are mixed. Much of Ainsworth's traditional style of games like our high-performing High Denom content has done extremely well. Our series of QuickSpin wheel games does incredible on HHR floors. On the other hand, we have some interesting game concepts like Altazar and Triple Wealthy Fortune that our unique to the HHR world and their performance has excelled.
Are we seeing an expansion of HRM machines in the US market? If so, could you help explain the reason for this expansion? Is it possible that we might see this expansion into other markets outside of the US?
Ainsworth now has roughly 2,000 HHR units in operation across Kentucky, Virginia and Alabama. We expect to be live in Wyoming later this year. New Hampshire and Louisiana have recently passed HHR legislation and those two markets present significant opportunities.
Kentucky continues to expand and there are a number of other markets where there will likely be HHR opportunity in the future. HHR growth generates additional tax revenue and helps preserve the tradition of horse racing in states like Kentucky. Through HHR there is the ability to help the horseman economy with funding purses and other benefits.
Sony Syamala – VP Commercial Strategy Game Sales Aristocrat Gaming
What HRM products does Aristocrat offer? And can you offer Aristocrat player favourites via HRMs or does the content need to be adapted?
Aristocrat plans to bring its latest and greatest hardware to the historical horse racing (HHR) market. We believe the HHR market is evolving, and the competition is increasing just like every other market. Aristocrat will enter the HHR market with our two market-leading portrait cabinets, the Helix XT and the MarsX Portrait, along with the top-performing MarsX Dual Screen cabinet. These cabinets will have the best performing Aristocrat Class III content ported over to HHR to run on them.
Aristocrat will be bringing its most prominent brands like Buffalo, Timber Wolf, Fu Dia Lian Lian, Gold Stacks 88, and many more. This will provide HHR players the chance to play the same games they love in the class III casinos. We will bring the games with the latest and hottest trending mechanics and features like Cash on Reels, Hold and Spin, Metamorphic Pots, Jackpots, and much more.
Do HRM's present specific design challenges when compared to more traditional types of slot games which use RNGs? Does using of the outcome of historical races limit the design of the product in terms of bonuses or other features?
Yes, the game design is slightly different from the traditional RNG-based outcome. However, this is not entirely new to our game designers. We have been very successful in Class II and making great progress in the Washington TLS. We were able to utilise many learnings from there and apply that to HHR. Though we are using the historical race data, these races are selected randomly, thus providing the players an experience close to the traditional class III games.
Aristocrat's newly engineered Historical Horse Racing machines will operate on Ainsworth's proprietary HRM system. Could you tell us more about that agreement?
Our agreement with Churchill is to go live by late 2021 or early 2022. We will launch with about 30 games.
Does the historical horse racing element provide an extra layer of excitement for the player? If so, how?
The historical horse racing element could provide an additional layer of excitement because the players can select their winning horses before every wager. However, this process is quite tedious and will slow down the play experience.
What in-roads is Aristocrat making with HRMs in the US market? Do you think the number of HRM machines will increase in the US? If so, in which states?
Aristocrat is always committed to entering matured markets and providing games that elevate the player experience and quality expectations. Churchill Downs is one of our partners, and we will work with them as they start expanding their business and enter new markets. Aristocrat is partnering with Ainsworth to use their HRM system, and we continue that partnership as the new markets open. New Hampshire and Louisiana are new HHR markets coming up shortly, and we are reviewing our options to enter that market.
What's their appeal to players and licensees?
From a player's perspective, they are getting a very similar class III game experience on a local HHR venue without having to travel far. The HHR machines help keep the facilities open and running during the off-season. HHR machines provide an excellent opportunity to fund purses and save the horse racing industry for licence holders.
Paul Williams – Chief Executive Officer, 1/ST TECHNOLOGY
PariMAX Holdings and AmTote International, divisions of 1/ST TECHNOLOGY, have entered into a multi-year agreement with KRM Wagering (Red Mile), a gaming joint venture between Keeneland and The Red Mile racing associations. What can you disclose about the agreement?
The agreement which 1/ST TECHNOLOGY has reached with KRM extends an already longstanding relationship into an exciting, forward-looking, multi-year deal. Our agreement recognises the numerous advances and product enhancements that PariMAX has added in recent years, featuring our multi- game terminal functionality and Slot Accounting System ("SAS") compatibility, and also including PariMAX's provision of our very latest terminal cabinets and games, all of which are now being added to the KRM floor.
Where else in the US are PariMAX's Historical Horse Racing terminals present. Do you see an expansion into other states in the US?
PariMAX HHR terminals are currently deployed in Kentucky, Wyoming, and Alabama. We do have expansion plans for the new markets of New Hampshire, Oregon, and Louisiana, and are always looking forward to growing our footprint across regulated market states beyond those already mentioned.
Could you talk us through some of your HRM products and the design and development process behind them? How do they differ from other HRM products in the market?
PariMAX HHR games and the platform uniquely utilise an actual production totalisator ("tote") system via their 1/ST TECHNOLOGY sister company AmTote, the industry's leading totalisator and pari-mutuel wagering company, whose long-established business heritage dates back to 1933.
Today's state-of-the-art platform is the same one that hosts the vast majority of live pari- mutuel wagering on horse racing in North America. This natural synergy allows PariMAX to authentically build HHR games that are 100 per cent pari-mutuel, running off the same bet types and regulatory rules as those used in live horse racing today not designated HHR rules.
Nor are there any deviations in underlying odds, payout, breakage or commingled pools settlement calculations, tracking what exists in live racing pari-mutuel models today, and thereby delivering unparalleled authenticity, familiarity and trust among regular racing fans.
PariMAX combines four teams of developers, all of whom are 100 per cent focused on producing new games, deploying at least one new game every 10 weeks in house. The PariMAX pari-mutuel "tote" wagering platform also supports third-party game development and existing games integrations through PariMAX APIs, and has demonstrated the ability to utilise games that are used by other vendors in non-HHR gaming markets.
How does Parimax incorporate the horse racing element into its products? Is there a way to see a version of the horse race on the machine? Can the horse racing element enhance the player experience?
PariMAX, again mirroring the elements of live horse racing and pari-mutuel wagering, uniquely incorporates horse racing and handicapping elements into all of its games.
For example, all PariMAX games use real- world video replays of the original live races, never animated replicas or other inauthentic representations. These video replays can be reviewed in short form (the final seconds of the race), or watched in their entirety according to the end-user's preference.
In addition, customers can choose to manually handicap the races, using obfuscated information that was available at the time of the original live race, or they can use forms of "quick pick" to select their runners.
Patrons can also view the handicapping data and choose to "skip" the presented races, just as they can choose not to wager on upcoming races in the live-racing environment. These unique features provide an integrity assurance to the player, alongside offering consumer content-consumption choices which accommodate a variety of personalised engagement preferences.
How do your HRMs differ in terms of player experience in look and feel from a more traditional slot found on casino floors?
The goal of 1/ST TECHNOLOGY is to innovate the sport of horse racing for a new generation of fan. 1/ST TECNOLOGY's "by and for horse racing" solutions address competition in casino gaming by attracting customers on casino floors who are looking for an experience that includes fast action, appealing graphics, themes, and an immersive gameplay experience. While retaining the core requirement to be 100 per cent based on historical horse races and the pari-mutuel wagering model, PariMAX games also deliver a traditional slots experience to the player, and proven performance to the floor operators with a horse racing twist.
How do HRMs help bolster revenue at traditional racetracks?
PariMAX games bolster revenue at traditional racetracks through direct new gaming revenue infusion for operators who are directly tied to horse racing – just take our Wyoming Downs and The Red Mile (KRM Wagering) customers. PariMAX also uniquely pays back a percentage to each host racetrack for every single wager placed, using each respective track's historical races.
This is akin to the simulcast live horse racing host fee structures, in addition to paying horse racing industry stakeholders for the requisite historical race information data (e.g. Equibase). Of course, the wider goal for 1/ST and 1/ST TECHNOLOGY is to create a successful business model while ensuring everyone who works in the industry is cared for.
We need to deliver a fresh and holistic racing experience for the fans which captures the entertainment proclivities of every age group at the racetrack, especially the younger generation that is coming through. We are embracing this challenge and opportunity (often two sides of the same coin!) at every touchpoint we have with our customers.
At the tracks, our teams are working to modernise the horse racing experience, leveraging technology to bring an on-demand, digital experience to our customers, and PariMAX games are just another small part of our all-encompassing solution, tailoring localised products to local demand.
What would you say to detractors who argue that HRMs are really just slot machines and a way to get around laws in place which ban RNG betting? Isn't there a danger that people will just come to play the HRM's and not take part in traditional horse race betting?
Our parent company, 1/ST (formerly known as The Stronach Group) and its various business units are global leaders in horse racing and pari-mutuel wagering technology. Under the leadership of Belinda Stronach, Chairman, Chief Executive Officer and President, our company is focussed on developing and delivering innovative solutions that appeal to traditional followers and also attract the next generation of fans with a forward-thinking approach to sports-centered entertainment.
1/ST TECHNOLOGY companies, including PariMAX and AmTote along with our industry- leading 1/ST BET app, are targeting a growing audience looking for quick-fire action, graphically entertaining displays, and engaging gameplay experiences.
Providing opportunities for consumers to engage in all aspects of horse racing – from live racetrack visits to simulcast viewing, online wagering and HHR experiences – is the best way to grow our sport in a modern world. So, in short, we view these machines as complementary, not cannibalistic horse racing products.
Luigi Cacciapuoti – VP Specialty Products and ETG, IGT
Wyoming recently joined Kentucky and Virginia as the third jurisdiction where IGT has deployed its HRMs. Could you tell us more about IGT's recent entrance into the HRM market and any plans going forward in the US?
IGT has been successful in the U.S.historical horse racing segment since entering it in 2020. In developing content for the HRM format, we started from our performance-tested games that excel in a Class III and we attune them for the specificities of the Historical Horse Racing environment, fine tuning the game math and mechanisms to ensure the best player experience. Moreover, our legendary Wheel of Fortune-themed games are very attractive to HHR players, just as they are in our slots, lottery and iGaming portfolios.
The historical horse racing segment is quickly expanding and presents meaningful growth opportunity for IGT. It is rising in popularity among players and is being explored more frequently by state governments. IGT has a vast hardware and content pipeline that can be attuned and deployed in the HRM venues.
IGT closely monitors all legislative activity that impacts gaming expansion.New Hampshire and Louisiana for example are two markets that we're closely monitoring for historical horse racing. We're prepared to expand our product offering in these states to include HHR should the opportunities arise.
Could you talk us through IGT'S current HRM offering and HRM content? How do IGT's HRM games catch the attention of players on gaming floors and keep players engaged?
IGT is currently offering a range of historical horse racing content on our CrystalCurve, CrystalDual 27, CrystalSlant and the CrystalWheelcabinets. Just like Class II electronic bingo and Class III slots, the secret to a great-performing HRM game is dependent on many factors, but I am pleased to say that IGT's HRM games in the market are performing well. For example, Fortune Coin, Fortune Charm and Wheel of Fortune Cash Link are all Proven Performer titles that drive play in Class III environments and are also excelling as HHR games.
To give us a better understanding of what a HRM machine is, could you highlight the differences between an IGT HRM machine and a more traditional IGT slot?
In a traditional slot game, the spin outcomes come from the game's internal random number generator. In an HRM, the player is betting on a series of previously run horse races taken from a giant virtual database residing in the central system.
The player can manually pick their expected results, but given that the races already happened, the details like racetrack, date and horse names are hidden. For this reason many players prefer to use the game auto handicapping feature, letting the software pick the best choices for them, instead of going thought the manual process.
To the player using the auto handicapping, the game plays similarly to a traditional slot game aside from the simulation of the results of the underling historical horse races that runs across the top screen. This concept is very similar to Class II bingo games that play similarly to slots. Class II bingo games provide players the opportunity to see the virtual bingo card if they wish, however all outcomes are solely determined by bingo play.
Can the fact that the outcome depends on racing in the past enhance the player experience? How does the Historical Horse Racing element come into play?
IGT's HHR games simply take the horse race outcomes and present them in an entertaining, familiar display that is easy for players to understand. With IGT's extensive experience in specialty products development and advanced math tools, we are able to craft the player experience we want to offer the customers within the rules and specific mechanism of Historical Horse Racing regulation.
Do you think that the historical horse racing segment will continue to grow across the U.S? Could HRM's be offered outside of the US?
Yes, IGT believes historical horse racing is a segment of gaming that will continue to grow in the coming years. We already see evidence of this in the number of States that have regulated or are evaluating HHR introduction to expand their gaming offering.
As for expansion outside the U.S., IGT has not made any announcements related to international HHR growth, but if there is demand for the genre in the regulated market, it is certainly something we'd evaluate as we have a vast portfolio of portable content and hardware.