By
William
- 14 June 2022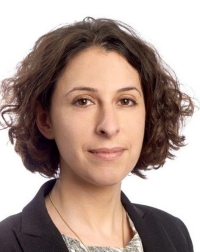 As the world rebounds from the effects of the pandemic, gaming's corporate landscape continues to evolve through mergers and acquisitions, creative transactions like REIT's and SPACs, and other collaborative partnerships.
Two sessions at the IAGA Summit will discuss this topic in detail with stakeholders from the investment sector. Dr Era Gavrielides, Director at PwC's London Betting and Gaming Centre of Excellence, outlines the shape of the debate taking place in Boston.
Has M&A activity in the gaming sector peaked, or are we just getting started?
The last few years have been particularly busy from an M&A perspective, and one may wonder, looking at the volume and scale of recent deals (e.g William Hill & 888, Flutter & Sisal to name a few), whether we have reached the peak of the cycle. There are, however, a number of reasons to expect the pace and volume of M&A to carry on and even increase when one considers the underlying trends driving activity.
First, increasing regulatory requirements (e.g. through country -by-country regulation, enhanced licensing requirements focused on social responsibility) create incentives for M&A as operators seek economies of scale and mitigating growth through new products/capabilities and/or a broader territory mix.
Indeed, as some regulatory uncertainty unwinds in major markets such as the UK, where the results of the Gambling Act review are expected shortly, as well as in Germany and the Netherlands as new regulation beds in, some historical M&A headwinds could be removed and thus accelerate M&A further.
Second, online betting and gaming – which has been the sector's engine of growth – remains relatively fragmented at a regional and global level. This, coupled with the presence of local champions across territories (both pure play and omnichannel), means that significant scope for M&A remains.
Third, ongoing regulation across territories continues to create opportunities, most recently seen in the post-PASPA US sports betting boom. We expect the US to continue as a major focus of M&A activity as operators jockey for position and as partnerships for serving the market form and dissolve (e.g. between traditional brick and mortar casinos, online B2C operators and media/sports organisations). Beyond the US, Brazil, and Latin/Central America more broadly, also provide tailwinds for M&A.
Fourth, the B2B segment of the value chain continues to be a source of M&A momentum as B2B operators look to strategically position themselves in B2C growth areas (in the US for example) and due to structural factors such as the ongoing fragmentation in the affiliate space and the growing importance of technology as part of the betting and gaming ecosystem.
Finally, M&A momentum is also driven by a specialisation trend seen in recent disposals by B2C and B2B operators aimed at creating greater strategic focus and in some cases less scope for perceived conflict between B2C and B2B operations. Recent examples include:
● Scientific Games (now Light and Wonder) which sold its Lottery business to Brookfield
● IGT which sold its B2C Lottomatica business to Apollo-backed Gamenet
● Flutter which sold Oddschecker to Bruin Capital
● Playtech which sold its financial trading arm Finalto to Gopher Investments and which was reported to be considering the separate sale of its B2B and B2C business
● Tabcorp which has just received approval to spin off its lottery arm from wagering and gaming
● The Gaming Innovation Group which sold its B2C business to Bettson
This spike in activity is likely to fuel future M&A for a time to come as others also seek specialise, new potential M&A combinations and opportunities emerge as a result of these divestments, and as a number of the institutional investors that have invested in these assets look to M&A as value creation and exit levers.
How will M&A activity contribute to the ultimate shape of the industry?
There are a number of ways in which M&A activity will affect the shape of the industry. For one, a number of the trends highlighted above are supportive of ongoing consolidation amongst strategically complementary assets (i.e. In terms of product, territory mix and capabilities).
The specialisation trend may fuel this to some extent, but it may also create opportunities for new types of B2C and B2B asset combinations potentially across online and brick-and-mortar channels (for example, between media and B2C assets, or sports organisations and data providers, casinos and online betting and gaming operators).
The emergence of a broader set of competitors in the US with deep pockets to fund M&A (i.e. across international online B2C operators, major US casino operators and media/sports organisations) and also the increased presence of institutional investors could lead to new asset combinations and create groups with an even more diverse international footprint and omni- channel offering (e.g. Caesars' acquisition of William Hill and subsequent divestment of its non-US assets to 888, the potential acquisition of Leo Vegas by MGM following its recent offer for the business).
Last, but not least, recent acquisitions (e.g. DraftKings acquisition of Golden Nugget online) and the more complex types of partnerships between operators in the US, may lead to a more complex value chain ecosystem where online B2C players provide services to other retail/or online B2C operators (e.g. DraftKings-operated retail sportsbooks in casinos and other affiliation-type arrangements online or land- based).