By
James
- 20 July 2023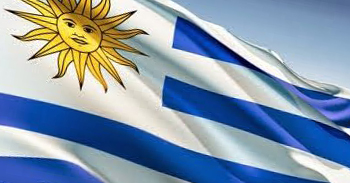 The mayor of the city of Salto, Andrés Lima says that the government is working on the development of a new casino. If approved the new casino will be located in Termas del Arapey a popular tourist destination in Uruguay, and would help promote local tourism.
According to Lima the government is seeking private investment to finance the project.
"Work is being done together with the Ministry of Tourism to generate an investment in Termas del Arapey through a hotel, a water park and a casino room," he was quoted in Diario Cambio as saying.
Lima said that another reason behind the casino was the need to create jobs: "We understand that from the public sphere, from the government, from the exercise of management, employment must be promoted among young people," he said.
In April local media reported that the administration of the Arapey Municipal Hotel, which closed its doors during the pandemic, would be placed in private hands to develop the construction of a new water park. However there had been no mention of a casino until now.
There have been a number of developments when it comes to casinos in Uruguay. The San Rafael hotel in Punta del Este, has been closed since 2011, but was acquired by the Cipriani Group for more than US$40m in February 2018. Construction is already underway. Meanwhile the Secretary of the Presidency of Uruguay has announced the construction of a new US$22m hotel and casino in the city of Paysandú. A casino could also be given the green light in Colonia as well after the Undersecretary of Tourism, Renzo Monzeglio said that a hotel and casino would be reopened there after a tender.