By
Phil
- 8 December 2015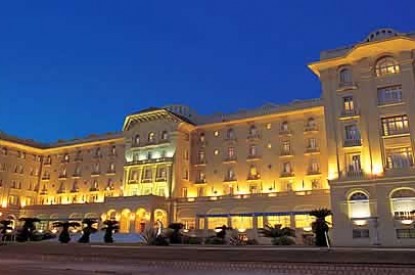 Uruguay's Minister of Tourism Lilian Kechichian has announced that there will be a tender process for the Argentino Hotel Casino & Resort in Piriápolis.
The new operator will run the hotel and will also be part operator of the new casino under the mixed system. The licence to run the hotel will be for for 30 years and is open to both Uruguayan and international companies, while the casino licence will be valid for fifteen years. 
Work on the surrounding area has already begun. "It is a project that the local government has made a strong start on with the reconstruction of the promenade, the expansion of the port as well as sanitation work. There are a number of investments in Piriápolis which are providing developmental continuity in order to position the spa both nationally and internationally as one of the best destinations," said the minister.
The tender process will begin on March 30, 2016. The fee paid by the investor may not be less than one per cent of the operating income from the hotel. "In the bidding process we are going to incorporate obligations for refurbishment and enhancement of the building, and obviously the maintenance of its architectural as well as its historical and heritage value," the minister said.
The Head of The Uruguayan Casino Control Board Javier Chá explained that the licence holder will be a private operator, "who is in charge of everything to do with infrastructure, gaming equipment marketing, and everything to do with casino advertising and services that strengthens the operation of the casino." However the operation of the casino itself will remain in state hands.
"Officials are responsible for the operation of the treasury. What the private operator does is provide the rest of the infrastructure.
In return, on a lease of 15 years (which is the maximum under current rules), the state pays a price that is a percentage of the gross income of the casino," he said. The percentage payable will, he said, be part of the negotiation process and will depend on the amount the operator plans to invest in the venture.
The hotel is a well known landmark in the coastal resort and was was designed by French architect French Pedro Guichot. It took 10 years to build and opened on December 24, 1930. There has been a casino at the hotel since 1960.