By
Lewis
- 19 July 2013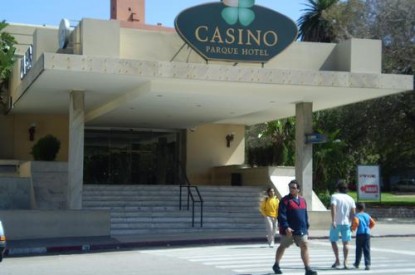 The oldest casino in South America the Casino Parque Hotel is to move. Currently located on the beachfront in capital of Uruguay Montevideo, the casino first opened its doors to the public in 1909. The casino has three hundred slot machines and also offers table games such as roulette and blackjack. Authorities are moving the casino in order to make room for the new headquarters of the Mercosur Parliament.Made up of permanent members Argentina, Brazil, Paraguay, Venezuela and Uruguay Mercosur is an economic and political agreement designed to promote the free movement of goods, services and people among member states.
The casino will be transferred to a much smaller venue in the park in the neighbourhood of Parque Rodó. Construction work has already begun to restore the casino's new home La Casa de Andalucía ‐ an important historical and cultural landmark ‐ to its former glory. However, the new casino will be much smaller than previously anticipated as local neighbourhood organisations opposed the original plans. Plans approved by the municipal government of Montevideo would have seen the construction of a large underground area housing slot machines and tables as well as other amenities and a restaurant.
The new casino will be located in a space of 2,000 m2. 80 per cent of the space will be allocated for slot machines and tables while the remaining 20 per cent will be used for a small coffee shop. The casino is state run. Since 1995 casinos can either run via the "mixed system" or be completely state run. Under the mixed system private investors are permitted to set up a casino in a hotel but it is the state that manages and runs the casino for which it receives in return between 35% and 45% a percentage of casino profits. For the state run Casino Parque Hotel revenue stood at US$3.3m in 2012 for Roulette, Baccarat and Black Jack while slot machines generated US$ 12m.