By
Phil
- 15 January 2016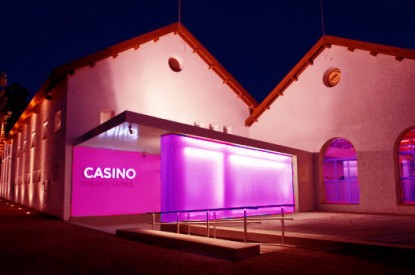 One of the leading casinos in Uruguay The Casino Parque Hotel located in capital Montevideo recorded annual l income of $310m (around US$10m) in 2015 – 25 per cent more than in 2014.
The director of the body which runs the casino, Hugo Gandoglia said that income will increase to at least $324m (US$10.5m) in 2016. The Director of the The Municipal Casinos of Montevideo said that the figure was a conservative estimate and that once the financial year ends in March that the Municipality of Montevideo will receive about $90m (U.S2.9m)in net income from the casino.
The casino is the oldest in South America and first opened its doors to the public in 1909. In 2013 it was announced that the casino would be transferred from the beachfront to a much smaller venue in the park in the neighbourhood of Parque Rodó and construction began soon afterwards to restore the casino's new home La Casa de Andalucía ‐ an important historical and cultural landmark ‐ to its former glory. The casino reopened in its new premises on January 1 2015 after a US$5m investment and now has seven tables and 300 machines and employs 130 people.
Increasing revenues for the casino according to Gandoglia, follow from improvements in the overall business as well as the cost structure, specifically when it comes to the modification of the salary system of employees which was agreed on in 2008.
The current system links wages to profits from the casino with a basic salary as a base. Previously, workers salaries in casinos was tied to gross income which according to Gandoglia "gave rise to the phrase that the only casinos which lose are those in Uruguay" – a saying which Gandoglia said was untrue less so once now that the new wage structure is in place.
The Casino Parque Hotel runs under the mixed system. Since 1995 casinos can either run via the "mixed system" or be completely state run. Under the mixed system private investors are permitted to set up a casino in a hotel but it is the state that manages and runs the casino for which it receives in return between 35 per cent and 45 per cent as a percentage of casino profits.