By
Phil
- 13 November 2023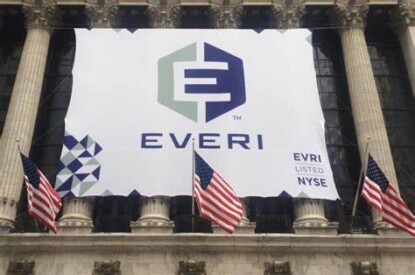 Everi Holdings generated revenues for the three-month period ended September 30, 2023, of $206.6m compared to $204.3m in the year-ago quarter.
Acquisitions completed since July 1, 2022 contributed $8.1m in the quarter. Recurring revenues increased seven per cent to $154.3m from $143.6m in the prior-year period driven by growth in both the Games and FinTech segments. Revenues from one-time sales declined to $52.3m from $60.7m a year ago, driven by a 12 per cent decrease in gaming equipment and systems sales and a 20 per cent decline in FinTech hardware and one-time software sales.
Games segment revenues declined to $111.5m compared to $112.5m in the third quarter of 2022, reflecting a 12 per cent decrease in revenues from gaming equipment and systems sales offset by a five per cent increase in gaming operations revenues, which include Bingo, digital gaming, and HHR revenues.
Randy Taylor, Chief Executive Officer of Everi, said, "We continue to execute on our operational and product roadmap to drive long-term profitable growth in both our Games and Fintech businesses. We are introducing our next generation of for-sale and for-lease cabinets supported by more than 80 new game themes representing the most diverse range of gaming content in the Company's history, including an increased emphasis on the video reel segment. We continue to add to and strengthen our FinTech product and service offerings that provide connectivity and value for our customers.
"Additionally, we are making progress in the integration of our recent acquisitions to establish the foundation for new avenues of growth both in Games, such as for Bingo, Historical Horse Racing ("HHR") and Video Lottery Terminal ("VLT") market categories, and in FinTech where we look to extend our Digital Neighborhood to bring new value to casino operators through our on-premise mobile gaming offering and an enhanced mobile wallet, as well as to expand into non-gaming sports and entertainment venues and other global gaming markets. We remain on track to enter these new markets including the VLT category and the UK mobile gaming market in early 2024 and other new international markets in late 2024 and 2025, which should contribute incremental revenue growth opportunities.
"Our third quarter results reflected the near-term headwinds in our Games segment including the impact from lower unit sales and lower daily win per unit. Despite these challenges, we continue to generate strong Free Cash Flow which totaled $122.1 million for the first nine months of the year. This level of Free Cash Flow has allowed us to aggressively return capital to our shareholders as reflected in our $74 million of share repurchases so far in 2023 and to continually reinvest in our product portfolio. We believe our investment in R&D, our deep pipeline of innovative new cabinets and content, and the positive feedback received for our newest product introductions at this year's G2E position us well to return to growth next year and beyond."