By
Phil
- 20 November 2023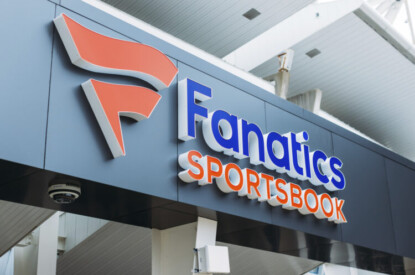 Fanatics Betting and Gaming, a subsidiary of Fanatics Holdings, a global digital sports platform, launched the most rewarding online sportsbook in the state of West Virginia. Sports fans living in and visiting West Virginia will be able to download the Fanatics Sportsbook on iOS and Android and begin their Fanatics experience.
As part of the launch in West Virginia, Fanatics Betting and Gaming will pilot its new online casino, embedded in the Fanatics Sportsbook app. The newly designed casino product will feature a range of classic and popular casino favorites like roulette, slots and blackjack, along with the new Fanatics Blackjack game, exclusive to Fanatics Sportsbook players. More online casino games and features will follow in the near future.
In August 2023, Fanatics Betting and Gaming began acquiring PointsBet USA and planning the migration of PointsBet customers to the Fanatics Sportsbook app. In West Virginia only, each customer's username, password, account balance, rewards points and responsible gaming settings will be automatically migrated to the Fanatics Sportsbook. If you are a PointsBet customer in West Virginia, the first step is to download the Fanatics Sportsbook on iOS and Android. Then login using the same email address and password used on PointsBet and any open bets and the balance from your PointsBet account will be available in your new Fanatics Sportsbook account.
The Fanatics Sportsbook offers customers up to five per cent back in FanCash on bets and is poised to disrupt the sports betting industry by offering the following exciting new features:
Building a better sportsbook: The Fanatics Sportsbook app was built natively on iOS and Android. The design, speed and quality of the navigation experience rival the sports betting apps in the market today that were not built specifically for iOS and Android.
The most rewarding sportsbook: It's all thanks to FanCash – The Currency of Sport™. FanCash, the backbone of the Fanatics loyalty program, can be converted dollar-for-dollar into Bonus Bets and can also be used to purchase your favorite team merchandise at Fanatics.com.
Earn 5% FanCash on Same Game Parlay (SGP) bets.
Earn 3% FanCash on parlay bets.
Earn 1% FanCash on straight bets and odds boosts.
From curated to a more personalized experience: Customers know what they want to bet on, and a sportsbook should know it too. Introducing the Fanatics Sportsbook Discover page with marquee games, trending bets, promos and the rewards you want most. In the near future, the Discover page will be personalized to the customer's favorite teams, sports and markets.
Search: Search easily for the bet you want and bet directly from the results. The Fanatics Sportsbook offers industry-leading search functionality, including a search bar, recent searches, autocomplete, synonym/alias and deep linking to leagues, events and markets.
Live streaming: The Fanatics Sportsbook, in partnership with Genius Sports Limited, was one of the first legal sportsbooks to launch BetVision, a first-of-its-kind live sports betting product that enables customers to place bets while live streaming select professional football games in the sportsbook app.
The Fanatics Sportsbook is making a profound commitment to the customer with a world-class Help Center, chat experience and knowledgeable agents with 24/7 coverage. Customers will also have access to Responsible Gaming tools to manage their time and money.