By
Phil
- 8 August 2023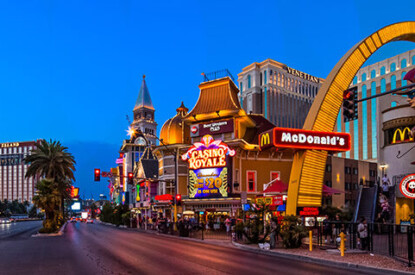 Casino Royale, a small, local-style casino located on the middle of the Las Vegas Strip close to the Venetian and Mirage, is believed to be looking at building a 699-foot skyscraper on its site.
The property, owned by Best Western, has just been given the green light by the Federal Aviation Administration for a future project, despite any plans being publicised or lodged with Clark County officials.
It would become one of the tallest buildings in Las Vegas, smaller in height than only the Strat and Fontainebleau.
The FAA approval for the project's height runs out on January 21, 2025, meaning the build for the project would have to start in around a year-and-a-half.
The FAA said: "The proposed structure is in close vicinity to substantial, frequent helicopter air tour operations at LAS (Harry Reid International Airport) and the Las Vegas Strip."