By
Phil
- 11 August 2023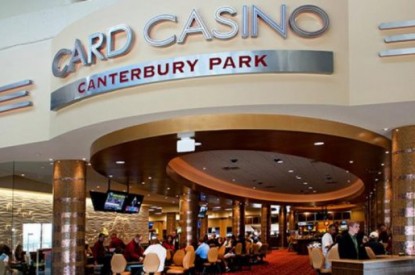 Less racing days saw Canterbury Park generate less revenues for the three months ended June 30, 2023 with a 8.1 per cent fall to $16.3m, despite casino revenue being up nearly four per cent.
The year-over-year decrease reflects an increase in Casino revenue of 3.9 per cent, or $389,000, which was more than offset by decreases in Pari-mutuel and Food & Beverage revenue of 31.8 per cent and 5.6 per cent, respectively, due primarily to a 40 per cent decrease in live race days compared to the same period last year.
"Canterbury Park's second quarter results represent a continuation of the stable trends in our business as our performance exceeded pre-COVID levels and was in-line with our expectations, given the impact of higher costs and a reduced racing calendar. Second quarter net revenue of $16.3m and adjusted EBITDA of $2m resulted in adjusted EBITDA as a percentage of revenue of 12.4 per cent. While below recent quarters reflecting the impact of higher costs and a reduction in racing days compared to last year, we believe adjusted EBITDA as a percentage of revenue will rebound over the balance of 2023 and continue to exceed historical pre-COVID levels due to the proactive initiatives undertaken during the pandemic to improve our cost structure and operating efficiency.
"Casino revenue rose 3.9 per cent over the prior year as higher visitation and spending trends more than offset lower table games hold for the quarter. Our 54-day live racing meet began on May 27 and, in the quarter, we ran 15 days compared to 25 in the prior-year period. Pari-mutuel revenue declined 31.8 per cent year-over-year primarily due to a significant decline in out-of-state handle on Canterbury Park races. This decline reflects less racing days, lower purses and reduced marketing support related to the expiration of the SMSC Cooperative Marketing Agreement. The reduction in live racing days also impacted Food & Beverage revenue, which declined 5.6% year-over-year even as admission revenues remained strong.