By
Phil
- 16 October 2015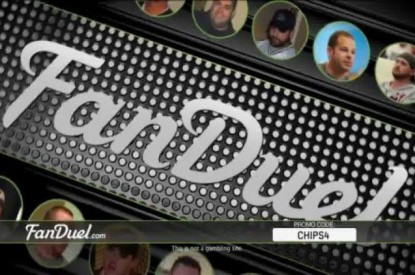 The Nevada Gaming Board has banned unlicensed daily fantasy sports, ruling that it is a form of gambling rather than a game of skill and therefore needs a license to operate in the state.
AG Burnett, Chairman of the Nevada Gaming Control Board, said that daily fantasy sports are a gambling game under the statutory definition and that they are being classed as sports pools as DFS companies are in the business of accepting wagers.
"Over the last several months, Nevada Gaming Control Board has analysed the legality of pay-to-play daily fantasy pursuant to the Nevada Gaming Control Act and the regulations adopted thereunder," Mr. Burnett advised. "I further asked the gaming Division of the Office of the Nevada Attorney General to perform a legal analysis as to whether DFS activities conflict in any way with Nevada law. Based on these analysis, I, along with Board Staff have concluded that DFS constitutes gambling under Nevada law. More specifically, DFS meets the definition of a game or gambling game pursuant to Chapter 463 of the Nevada Revised Statutes. Moreover, because DFS involves wagering on the collective performance of individuals participating in sporting events, under current law, regulation and approvals, in order to lawfully expose DFS for play within the State of Nevada, a person must possess a licence to operate a sports pool issued by the Nevada Gaming Commission. Further a licensed operator who offers full DFS must comply with all laws and regulations that apply to sports pools."
"Therefore, since offering DFS in Nevada is illegal without the appropriate license, all unlicensed activities must cease and desist until such time as either the Nevada Revised Statutes are changed or until such entities file for and obtain the requisite licenses to engage," he added.
The two most prominent companies involved in DFS in Nevada are FanDuel and DraftKings.
FanDuel said it was "terribly disappointed that the Nevada Gaming Control Board has decided that only incumbent Nevada casinos may offer fantasy sports."
"This decision stymies innovation and ignores the fact that fantasy sports is a skill-based entertainment product loved and played by millions of sports fans," Justin Sacco, director of communications for FanDuel. "This decision deprives these fans of a product that has been embraced broadly by the sports community, including professional sports teams, leagues and media partners.
"We are examining all options and will exhaust all efforts to bring the fun, challenge and excitement of fantasy sports back to our Nevada fans. In the interim, because we are committed to ensuring we are compliant in all jurisdictions, regrettably, we are forced to cease operations in Nevada."
A spokesperson for DraftKings added: "We understand that the gaming industry is important to Nevada, and, for that reason, they are taking this exclusionary approach against the increasingly popular fantasy sports industry. We strongly disagree with this decision and will work diligently to ensure Nevadans have the right to participate in what we strongly believe is legal entertainment that millions of Americans enjoy."
Prior to the ruling, Amaya, owner of the daily fantasy sports (DFS) brand StarsDraft, demanded better regulations when it comes to daily sports fantasy in the United States. It said current self-regulatory practices had fallen short and that the industry is in need of stricter state regulation similar to existing regulatory and consumer protection measures to which other gaming activities and their operators are subject.
The American Gaming Association said: "The casino gaming industry has repeatedly called for greater legal clarity on daily fantasy sports. We appreciate that the Nevada Gaming Control Board has provided that clarity as well as a roadmap for DFS companies and casinos to provide popular fantasy sports within Nevada borders. We will continue to seek additional clarity in other jurisdictions, as eliminating ambiguity is in the best interests of all parties, including consumers."
Scandal has rocked the fledging DFS sector following revelations that employees of daily fantasy sites often played on rival sites with lawsuits being lodged in federal courts in New York, Illinois and Louisiana.
Related Stories