By
Phil
- 6 November 2020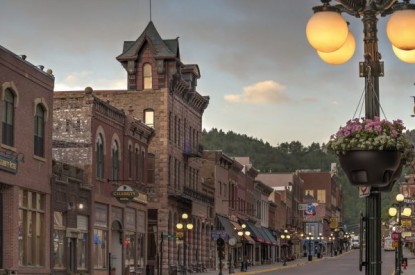 Sports betting is expected to launch next summer in South Dakota having with 58 per cent of voters saying yes to its introduction in a referendum.
The measure amended the South Dakota Constitution to authorise the South Dakota State Legislature to legalise sports betting within the city limits of Deadwood, South Dakota.
It will be allowed at all commercial casinos in the historic mining town of Deadwood and tribal casinos in Sisseton-Wahpeton Sioux, Yankton Sioux, Flandreau Santee Sioux, Lower Brule Sioux, Crow Creek Sioux, Rosebud Sioux, Oglala Sioux, Cheyenne River Sioux and Standing Rock Sioux.
Mike Rodman, Executive Director of the Deadwood Gaming Association said: "We want to thank the voters of South Dakota for their support of Deadwood, not only today but for the last thirty years. Giving Deadwood the tools it needs to stay competitive nationally as an integrated gaming destination with legal sports wagering is greatly appreciated.
"Deadwood will continue to uphold its promises to the people of South Dakota as great partners with South Dakota Departments of Tourism and Historic Preservation, along with our contributions to Deadwood Historic Preservation, Lawrence County, and area school districts and municipalities through gaming revenue taxes. We look forward to working with the legislature and the Governor to implement the voters' wishes for legal sports wagering and hope to be accepting sports wagers by July 1, 2021."
State Senator Bob Ewing, who represents Deadwood and wrote the ballot message urging support for the amendment, said: "Sports wagering is doing extremely well in Iowa at this time. A lot of South Dakota folks that want to participate in this are travelling over to Iowa."
He added that sports betting would help fund 'the historic restoration and preservation of Deadwood.'