By
William
- 26 March 2020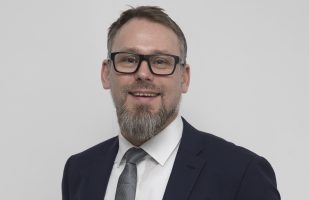 With the vast majority of live sport across the globe at a standstill, the sports betting industry is faced with an unprecedented challenge. Frank Wenzig, Managing Director of Gaming at Sportradar, discusses the the increased importance of Virtual Sports amid the COVID-19 pandemic. 
One of the industries hit hardest in recent weeks has been the sporting world with hundreds of tournaments and fixtures cancelled or postponed. However, our industry and many other technology and data-driven sectors have shown over the years how a combination of resilience, innovation and business continuity can overcome even the most challenging global financial crises.
As people we obviously all have our role to play in helping to prevent this crisis deepening further, but as a business we must also consider our partners and how best we can continue to provide them with revenue generating content that can both withstand global pressures and continue to drive growth.
One such area is virtual sports betting, which has evolved dramatically in the last 10 years and today uses some of the most state-of-the-art technology in the sports and gaming industries.
Virtuals has always been the ideal product for sports bettors to play before a real event, to bet on at half time or to continue betting after a real match has ended. It is a vertical that produces some of the most dynamic, highly adaptable and revenue enhancing 'always on' games that players can engage with 24/7, no matter where they are in the world or what language they use. It also offers zero risk management and is straightforward for operators to integrate, switch on and instantly experience incremental revenue.
With no live sporting events planned for the coming weeks, the spotlight is on products such as virtuals that can offer life-like entertainment and instant betting opportunities. In the last few weeks alone, we have seen our virtual products help to generate a significant contribution towards sportsbook revenue for some customers with European operators seeing huge demand for football, horse racing and tennis. To put this into context, in the 10 years we have been developing and delivering virtuals, our products typically make up a high single digit figure of sportsbook revenue.
'Always on' entertainment
Global consumers today, at home or on the move via mobile devices, require a constant 24/7 flow of on demand and high-quality entertainment, whether events are on or off. Therefore, to secure their business, operators are very quickly becoming more creative and promoting virtual sports betting as the ideal 'always on' solution.
Audiences also want more out of their betting experience. Cutting-edge innovation has helped bring fans closer to the action, with more options available to heighten entertainment and engagement levels. As such, additional elements that appeal to customers, including statistics, live content and, more recently, in-play within virtuals, help bookmakers to differentiate their offerings. Personalisation is also a key factor, enabling fans to choose what they want to bet on, when and how.
Virtual sports contain all these betting features. Our virtuals solutions, for example, are based on real sporting events and can be played out live across multiple channels, including mobile and online, providing the same engagement factor as live streaming. The same betting markets and statistics utilised in real sports are presented, giving users access to just as much information and entertainment. While the look and feel, betting options and ability to play 24/7 provide the gamification and personalisation that, again, will continue to be a key aspect of a stand-out offering. The underlying factor of all of this is realism.
10 years of technology advancement
The most successful virtuals are built for betting first and the industry has made huge strides in technology and playability over the past decade. Initially based on hand drawn 3D animations, now some of the biggest movie studios use high-tech motion capture technology to create the ultimate sports betting product.
Realism is crucial with audiences expecting the same quality from virtual sports betting solutions as they do from live action sport. Using the world's best motion capture studios with real-life professional athletes, enables us to create virtual sports that look and feel just like the real thing.
This technology enables virtual sports suppliers to capture huge volumes of footage and transfer it instantly to simulate the real-time movement of 3D characters. Many people compare this to playing a video game but there is no comparison. Whereas you can visibly see the movement when a football player alters direction in a video game, the transition between a player's motion is seamless within the leading virtual products. Sooner or later you won't notice whether a product is real or virtual, with natural movement perfectly replicated.
The other key to ensuring the most realistic virtual sports experience is by using the same data, markets and odds as real sports. Our virtual products are all based on our comprehensive sports and betting data that we have accumulated and analysed for more than 20 years, enabling us to power these products with real-life team and player statistics. This has, and will continue to, boost our portfolio with in-play betting solutions to appeal to customers who bet on form and momentum and is crucial to helping us maintain the unpredictability and excitement of real sports. We also offer the same betting markets in our virtual solutions as we do in real sports, seamlessly merging the betting experience so that this is also the same as placing a bet before or during a live game.
The other significant advance has been the introduction of in-play and modelling them in the same way as a real-life match. We changed the game significantly with our tennis product, for example. Tennis is a ball-by-ball betting product, therefore we introduced two to three hour matches complete with all the in-play options of a person-to-person game. Two years ago, it was all about pre-match betting, today the importance of live betting and who will win the next point has grown significantly.
Virtuals has often been a supplement to sportsbook, but during these turbulent times, and even when sport resumes, we should not underestimate its appeal both as a standalone product and as part of a wider sports offering. Thanks to the advances in technology and gaming, it has an even greater ability today to extend user sessions and increase site visits.
Equally, with comprehensive data, in-play betting and the latest technology adding to its near real-life visuals, plus its flexibility, ease of integration and 24/7, 'always on' nature, virtual sports can both enhance and complement the entertainment and engagement factor of a sportsbook. Its potential to add value has never been questioned, but it is being realised now more than ever.