By
Lewis
- 1 September 2021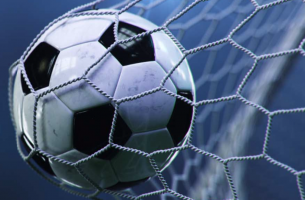 In-play betting has been a key driver for the betting industry. Innovations in live betting portfolios have helped drive fan engagement and led to much more betting opportunities for players.
However, in the opinion of many lawmakers in-play betting is linked to match manipulation and sports betting corruption. In addition, in-play betting has raised concerns among responsible gambling advocates due to its perceived relationship with problem gambling behaviour.
A number of jurisdictions have introduced the prohibition of in-play betting while others are looking to limit certain in-play markets. But why? What is the logic behind banning such a popular form of betting and does it make sense?
In-play sports betting corruption scandals have been associated with certain sports like tennis and cricket for years due to their nature. As highlighted by the UK Gambling Commission these are sports "where a single participant can affect the outcome of a bet, for example, the winner of the next set in a tennis match or the next player out in a cricket match."
Generally speaking these take place in lower-level competitions, where players are paid less and attendance rates are low.
Tennis in particular has been the focus of a wide investigation into the links between gambling and in- play match fixing after a number of high profile allegations were made by BuzzFeed and the BBC in 2016. An Independent Review Panel (IRP) published its final report two years later.
In order to protect the integrity of sports, The IRP argued that there should be no live score data or live streaming of tennis' lowest-tier professional tournaments. To begin with the IRP proposed that live data for all of the International World Tennis Tour comprising all the minor events that offered prize money up to $15,000 and $25k events be banned.
The IRP eventually allowed for the continued collection and distribution of in-play data on World Tennis Tour events at the $25k level.
THE DEBATE OVER BANNING IN-PLAY BETTING
The debate concerning with banning in-play on sports integrity grounds has been ongoing for years. An independent and ground breaking review published by Holland's ASSER Institute in January 2015, argued that there was a general belief amongst many lawmakers that in-play brought with it risks to the integrity of sports.
Despite this the report found that sports betting corruption was mostly linked to the final outcome of a match, with the majority of suspicious betting activities taking place in particular in Asian Handicap markets. The study found no correlation between in-play betting and possible instances of betting-related match-fixing that would justify a prohibition.
Broadly speaking, the UK Gambling Commission came to the same conclusion. In its September 2016 "In-Play (In-Running) Betting: Position Paper" the Commission outlined the reasons behind its decision not to ban it.
The Commission said that while "there is potential for individuals to exploit in-play betting for criminal or otherwise inappropriate gain" other forms of betting "also have similar potential for exploitation".
Consequently, the Commission did not consider that in-play betting required further regulatory controls arguing that: "Despite the concerns raised about the risks to integrity from in-play betting there is limited evidence to show that the risks are greater than those associated with pre-event betting."
Furthermore, the Commission stated that the threat to sports betting integrity could be managed and there was no need to ban it. According to a large number of other studies, in-play betting is not in itself a threat to the manipulation of sports.
Often used for training purposes provided by INTERPOL, The International Olympic Committee's (IOC) Handbook on Protecting Sport from Competition Manipulation states that a profitable match fixing operation presupposes that large bets can be placed without being detected.
For criminals, betting markets with high liquidity are key. As a result, some types of bets such as side bets or in-play bets are of limited interest to criminals due to their relatively low liquidity.
RESTRICTIONS ON IN-PLAY
Despite this some jurisdictions continue to impose restrictions on in-play betting. In Australia, in-play betting can only be conducted through land-based wagering outlets or via telephone.
This ban was criticised in 2018 in The Review of Australia's Sports Integrity Arrangements (Wood Review), which argued that offshore wagering platforms had a number of competitive advantages over local sports betting operators, including the fact that they accept online, in-play wagers.
The Wood Review argued that the ban on online in-play via licensed bookmakers in Australia should be reconsidered, arguing "it is highly preferable that sports wagering occurs in a regulated environment which allows for monitoring, detection of and response to incidents of fraud and corruption."
Ultimately, the government decided to ignore The Wood Report's recommendations by saying that while it was concerned it had "no intention" of changing its position regarding the prohibition of online in-play wagering.
The Wood Inquiry also argued that law- enforcement agencies and regulators lose visibility of offshore wagering activity in unregulated markets, making it harder to effectively monitor wagering markets for possible match-fixing.
It highlighted Asia, because it is in a similar time zone, making wagering on Australian sports convenient. Combined this has created a low-risk, high- profit environment for the manipulation of sports competitions at all levels, but particularly "at sub elite levels" making it an "attractive avenue for organised crime to engage in money laundering."
It is, therefore, the Asian betting market and not licensed European markets that have been the preferred choice for organised crime due to the high-liquidity of the market coupled with the high degree of anonymity of making a bet.
All the same, moves are afoot to ban in-play in some other jurisdictions including the UK. In June 2020, The Gambling Related Harm All Party Parliamentary Group (APPG) called for a ban on in-play betting "to venues or via the telephone," bringing it in line with Australia.
Ireland's largest sporting organisation The Gaelic Athletic Association (GAA) said it would like to ban in- play betting options offered on games. Restrictions on some in-play bets are also maintained in the new German State Treaty after Germany's legal online casino market went live in July.
Fixed odds in-play betting is only allowed on the final result, next goal, or similar, of a sporting event. A list of permitted bets, however, has yet to be published. Germany's Sports Betting Association criticised the restriction saying that this would be unappealing to players, meaning players will simply bet via offshore sites where more in-play options are available.
"What is particularly problematic for us is the very tight criteria of live bets held exclusively on the final result or on the next goal in sports with a small number of goals, such as football," said the head of the Association, Mathias Dahms, in January 2020.
Meanwhile, integrity body The International Betting Integrity Association (IBIA), argued that in-play betting product restrictions coupled with the turnover-based tax in Germany could cause consumers to bet via unlicensed sites.
COURTSIDING
Unfortunately, the popularity of in-play betting in unregulated markets has given rise to the increased practice of courtsiding: the transmission of information from sporting events for the purpose of gambling, or of placing bets directly from a sporting event.
Courtsiding gets its name from tennis, where it is most prevalent, and gives bettors the chance to exploit time delays of just a few seconds between a point being won or lost and the umpire inputting the score into an electronic device.
Unlicensed bookmakers can also use information at courtside to change the odds and accept or reject bets. The first tennis player to be charged with the offense was Spanish player, Gerard Joseph Platero Rodriguez, who was handed down a four year suspension and fined $15,000 after being convicted of courtsiding in October 2020.
Courtsiding has been reported in other sports as well. In July 2020, a number of people working for illegal offshore bookmakers were found to be present in netball stadiums in Auckland. Additionally, courtsiders are using new ways to transfer information while remaining under the radar.
An accredited cleaner at Delhi's Feroz Shah Kotla, was used by illegal bookmakers to help an in-play betting scam in a cricket match in May. In a separate incident two bookmakers were arrested for allegedly entering a stadium with fake accreditation cards in the Arun Jaitley Stadium in New Delhi in June 2021, as part of another courtsiding scam.
Indeed courtsiding is becoming increasingly prevalent in cricket, especially in lower tier matches in Europe. Streams of some cricket games being played in Germany attracted around a million views on Facebook and YouTube, mainly from the Indian subcontinent. Reports of courtsiding and potential corrupters have also been recorded in Finland, Denmark and Switzerland.
When match-fixing does occur it is harder to detect whenever it occurs outside licensing systems. With courtsiding and the rise of betting on lower tier sports, professional integrity system are playing a more important role than ever in helping maintain the integrity of these sports.
In August 2016, the United Nations Office on Drugs and Crime (UNODC) highlighted the links between organised crime and match fixing in sports, and offered suggestions for the relevant authorities as to how to combat match fixing.
The report highlighted the importance of specialist betting monitoring companies and their role in uncovering potentially irregular and suspicious betting patterns.
DOES BANNING IN-PLAY WORK AND HELP PROTECT SPORTS INTEGRITY?
According to the latest research, banning in-play is not only unwarranted, but could make the situation worse as bans on in-play betting only serves to push consumers to bet via unlicensed operators.
In its latest report, An Optimum Betting Market: A Regulatory, Fiscal & Integrity Assessment, the IBIA argues that potentially corrupt betting activity is, in general, just as likely to have taken place pre-match as in-play on football matches.
According to the report "up to 99 per cent of turnover is wagered on markets that are also available pre-match, negating any supposed integrity benefit from prohibiting in-play betting on regulated markets."
The IBIA has put forward the argument for some time now that any ban on in-play markets may serve to encourage corrupt elements to seek out offshore operators to place in-play bets. This is because there can be no requirement to report any related suspicious betting activity.
The IBIA argues that sporting integrity is best served by encouraging all consumers within a jurisdiction to bet with operators licensed in that jurisdiction, and to require that those operators monitor and report suspicious activity across all of their markets.
In addition, some jurisdictions have opted to ban in-play for certain lower tier leagues. They do so on the assumption that this will drive players from gambling on these markets and therefore ensure the integrity of these sports. According to the IBIA, banning in-play on more obscure markets makes it easier for criminals to target and corrupt players due to a lack of government scrutiny.
Banning in-play will mean that corrupt elements will be able to hijack these markets with more ease and develop new ways of doing so, meaning more opportunities for corruption and a further erosion to sports integrity in the process.