By
Lewis
- 17 August 2020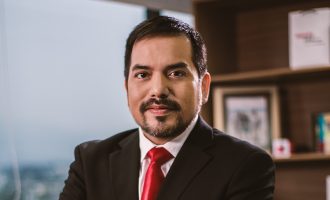 In an expansive interview following his appearance at the SBC Digital Summit Latinoamerica, Gonzalo Pérez, CEO of Apuesta Total, spoke to G3 about the intricacies of the Peruvian market. We began by discussing how Apuesta Total became the country's market leading operator.
Apuesta Total was established in the Peruvian market in 2014. Peru is a very capitalist country with 33 per cent of the country living in Lima. We began operations in a city to the north of Lima called Trujillo which has a population of almost one million people, as opposed to ten million in Lima, so you can see the difference in the size of the markets. With almost one third of the population in Lima, Peru's capital is hugely important in contrast to other Latin American countries.
In 2018, we began an ambitious project of opening at least 20 shops per month for the next three years. Prior to this, we were a small brand with an online page and 15 shops. We were doing well but we needed to make the jump to a bigger brand as our initial goal was to become one of the main players in the market. At that moment, the only major player in the retail market was INTRALOT de Perú and on the online side was Inkabet and Betsson.
Following our expansion in 2018, we now have over 400 shops and are looking to have at least 800 shops in the coming years. This is very important as many people in Peru do not have bank accounts or credit cards, so we need to bring ourselves to their streets and neighbourhoods.
Currently, there is no specific regulation and it is legal to operate sports betting in Peru as our constitution states that we can do whatever is not strictly prohibited and the only gambling prohibitions that we have are slot machines for kids and to organise dog races. That is why we can open a bank account, pay taxes, and do whatever any other company does without being specially taxed for our services. This works in our favour as most other sports betting markets have a specific tax for their services, but currently Peru does not.
You refer to payments and how transactions are still predominantly made in cash. Do you see this changing anytime soon?
In Peru, 70 per cent of the workers are not on a payroll and they get their income paid daily in cash. This is a structural problem of the country – it is very expensive to hire and fire people, so cash in hand is preferable. It will be a while before this situation changes and more people are in the banking system. People have cash so that is how they bet in shops. Obviously, there will be a gradual shift towards credit cards and bank accounts, but this will be a slow transition. Therefore, it is important for us to have shops that offer cash and credit cards payments, but ultimately cash is king in the market.
Presumably, cash and retail being king has served to exacerbate the impact of Covid-19 on operations?
Covid has hit us very hard. 10 per cent of our incomes were from our website and the remaining 90 per cent from the retail channel. Our government shut down operations on March 16 and shops were only allowed to reopen at the beginning of July, excluding certain cities who remain in lockdown. It did give us the opportunity to work on our website – not just the product itself but in terms of the UX. We were able to negotiate with the payment processors better conditions– for example, we were previously offering around 13 dollars as a minimum deposit and now this is down to three dollars.
It was common for withdrawals to take between two and five days to receive a payment, but now we are doing this within 24 hours. Showcasing the products on our website through Facebook streaming has helped advertise the products we have available, including sports betting, virtual games and online casino. From an online perspective, it has been positive with a 350 per cent increase on July compared to February, but the retail channel has really suffered. We have had to negotiate with our workers, and this was difficult as our labour laws are very rigid. We think Peru will see a second wave and we are prepared for this to happen with a strong online product line-up.
How has the pandemic shifted, if at all, your operational focus between retail and online? How do you plan on managing players across online and retail? Where would you prefer your players to be?
In Peru, we do not talk about specific players as retail betting is anonymous. We have a very low ticket in the retail compared to the online, but the number of tickets is much higher. We would expect in a normal situation for our online business to decrease and retail to increase, but we think they are two different customers. One has cash and the other uses credit cards or payment methods. The former was not playing during lockdown and we received several messages saying they want to play but not on our website. I expect our strong base of customers in retail is not going to change.
Peru is a vastly multi-ethnic country home to millions of different historical backgrounds. How do you engage sports fans across such a vast amount of different cultures? Is the bond and level of trust between players and operators more important in Peru than other markets?
Football is a common language for everyone. In does not matter if you are black, white, or Asian, Peruvians just love football. 90 per cent of our sales are on football which is both good and bad. When the season ends or there is a break, we feel it. The bond between the player and the operator is one of the main drivers within our business. As Peru is not regulated, anyone can open a website and offer sports betting. It is common to see three, four or five new websites per month.
However, Peruvians want to see your presence in the streets they live in even if they bet online. They know they can rely on Apuesta Total as we are everywhere. We increase our sales without commercial advertising – the signs on our shop fronts are our advertising. Therefore, every penny in our budget goes towards a new shop.
Are you beginning to see alternate verticals lose popularity as live sports return or do you think the sports hiatus has strengthened their appeal in the longer term? Is there longer term thinking behind promoting more stable-income products?
In our retail business, we have worked hard to offer virtual sports. Before the pandemic, they were 40 per cent of our total sales in shops as we cannot have slot machines as they are regulated differently. Promoting this vertical is important as they are not season dependent. We wanted to translate this business model online, but this is difficult as online operations are in a very competitive space. Our strength lies in our payment methods, minimums, and speed of transactions.
We have seen during the pandemic that new sports such as table tennis and esports have proven popular but now football has returned, the main football leagues are back in the top three of our sales. It was a good opportunity for people to experience different sports, but football is once again the main sport. Perhaps when the season ends, they may return. Right now, it is very unclear whether this is going to happen as there was also no horse racing or tennis during the pandemic, but there may well be when the football season ends.
What are Apuesta Total's future expansion plans? Do you plan on extending your reach beyond Peru? Is Brazil a temptation?
We want to expand our brand in Latin America. One market could be Colombia where despite them having 16 or 17 operators, there are two market leaders. However, between them they have a network of over 24,000 contact points – be it shops or top-up points, therefore it is very difficult to compete on these terms. Brazil is a good market despite there being a language barrier – we speak Spanish and they communicate in Portuguese. We will need to hire a number of people, but this is something we are considering.
Another country of interest is Chile which is expected to have some regulation in the next five or six years. The commission of gambling in Chile has been very clear that sports betting is currently prohibited. Another important market and goal for us is Ecuador – a small country with a strong economy. Venezuela is complicated right now with its numerous political issues, but we will be keeping tabs on the situation. Brazil is certainly the main target as you do not have to have a national presence – one city is equivalent to the size of Peru.