By
James
- 13 June 2023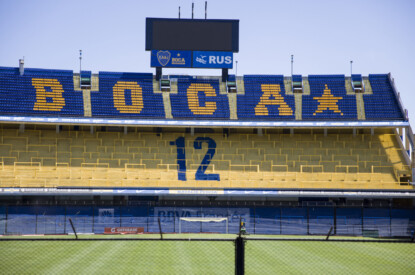 The Lottery of the City of Buenos Aires (LOTBA) has signed an agreement with sports technology company Sportradar which will help the city government in its efforts to combat match fixing and fraud.
The document was signed by Martín Garcia Santillán and Federico Cattadori, President and Manager of Gaming and Betting Control for the city government. It constitutes a framework to develop channels of communication and for the exchange of information related to match manipulation.
Juan Méndez, representative of Sportradar, provided face-to-face training to LOTBA personnel. In addition to a theoretical framework, he shared practical experiences of the sports betting industry.
"For the City Lottery, the signing of this type of memorandum makes it possible to continue to strengthen ties with companies in terms of tasks to control online gambling activity and reinforces its commitment to prevent and correct unfair or fraudulent practices in order to encourage a regulated, transparent and secure sports betting market," Lotba said in a statement.
In 2016 the city of Buenos Aires gained complete control over the regulation of the gambling industry within the city with LOTBA eventually becoming the new supervisory body. The City of Buenos Aires passed legislation authorising online gambling in December 2018.