By
James
- 21 August 2023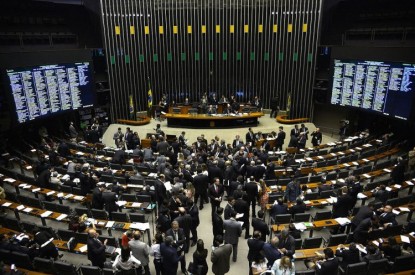 Deputy Ricardo Ayres, a member of the Parliamentary Commission of Inquiry (CPI) into match fixing, has presented a bill to Congress which would prohibit internet celebrities and influencers from promoting gambling.
Bill No. 3915/2023 would ban "the disclosure, promotion or endorsement of betting companies, casinos in general, gambling or any gambling-related activity by influencers and digital artists."
According to the bill the "idea is to prohibit the dissemination and advertising of gambling, as was done with the prohibition of cigarette advertisements in the media. "
The project not only focusses on the responsibility of influencers and artists, but also recognises the vulnerability of a large part of the population when it comes to gambling related harm.
"In the case of young people, the disclosure of betting companies to this group is strictly prohibited. We need to make an effort to protect citizens from these potentially harmful influences," Ayres explained.
According to the text of the bill, online influencers would be responsible for ensuring that their content was free from any reference or incentive to betting.
"The justification for this bill lies in the power of influence of digital influencers and artists on their followers, especially on the youngest [sections of society]. With the exponential growth of social networks, the need for regulation has become increasingly evident. I want to balance freedom of expression with social responsibility, seeking to protect the well-being of society, especially the most vulnerable. There are a lot of people being deceived and this has caused great harm to families," the deputy said.
A number of sanctions would be put in place for those who violate the regulations. These penalties would range from a simple warning to fines, and in the most serious of cases lead to the suspension of business activities of up to eight years.
Social medial platforms would also be required to cooperate with the authorities in the inspection and removal of content related to the promotion of gambling.
In June the deputy put forward two bills that could restrict the legalised sports betting market in Brazil. Bill 2842/2023 would ban the placing of bets on yellow and red cards, penalties and corner kicks, and other events. Meanwhile PL 2843/2023, which would limit players from gambling more than 10% of their annual income.