By
James
- 12 September 2023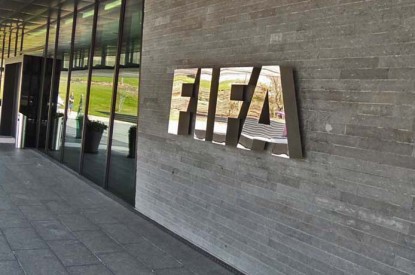 After a series of match fixing scandals that have shaken Brazilian football over the last months FIFA has confirmed the worldwide extension of sanctions imposed on 11 players by the Brazilian Football Association (CBF).
Following investigations by the Brazilian authorities and the disciplinary proceedings opened by the CBF, FIFA has now listed the 11 players on its website. The players are now banned from "taking part in any kind of football-related activity."
In a statement FIFA said: "As a result of the sound and exemplary cooperation with the CBF and in line with article 70 of the FIFA Disciplinary Code, the chairman of the FIFA Disciplinary Committee has decided to extend all of the above-mentioned sanctions to have worldwide effect."
FIFA will continue its ongoing efforts to combat match manipulation through a variety of initiatives, the body said which will "include the monitoring of international betting markets, the confidential FIFA Reporting Portal, the FIFA Integrity app, as well as several awareness and educational activities across the world.
The ban stems from Operação Penalidade Máxima (Operation Maximum Penalty), an ongoing Brazilian football match-fixing scandal investigation being performed by the Public Ministry of Goiás.
The investigation began with three matches from the Série B of Brazilian football. A second phase of the operation was launched in April named Operação Penalidade Máxima II. It was also carried out by the Public Ministry of Goiás.
After the match fixing scandal came to light a Parliamentary Commission of Inquiry (CPI) was launched in the House of Deputies in May.
In June it was revealed that the match fixing investigation had identified the involvement of as many as 72 people as part of the illegal match fixing group according to local newspaper Globo. The report was based on the analysis of almost 3,000 pages of documents related to the government investigation.