By
James
- 21 August 2023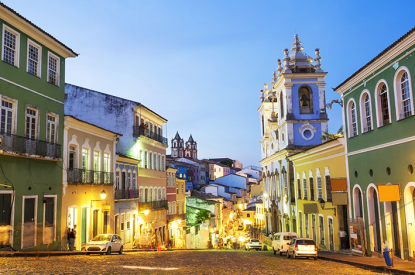 The Minister of Tourism, Celso Sabino, will participate in a lunch promoted by the Parliamentary Front of Entrepreneurship to discuss the regulation of casinos, bingos and gambling in Brazil. The meeting will be held this week.
Bill 442/1991(PL 442/91) was approved by the Chamber of Deputies in February last year, and is now pending approval in the Senate. If approved it will replace as many as 20 other gambling related projects all of which have been discussed over many years. The bill allows for casinos, bingo halls, the so called "Jogo do Bicho" or "Animal Game" and online gaming
The congressmen, who has defended a wider liberalisation of the gaming market in the past, argues that revenue collection for the state could stand at R$ 20 billion per year and generate up to 650 thousand direct and indirect jobs.
The president of the Senate, Rodrigo Pacheco has already said that the regulation of sports betting, could pave the way for casinos in Brazil. Speaking to BBC Brazil in April at the LIDE Brazil Conference held in London he said: "There are projects for legal frameworks under debate, such as the legalisation of games and sports betting, which can be the path to sustainable revenue." However no date has been set for when the bill will be discussed.
According to other local news reports the Minister of Tourism has already met with 81 congressmen in his office to discuss the issue.