By
James
- 15 August 2023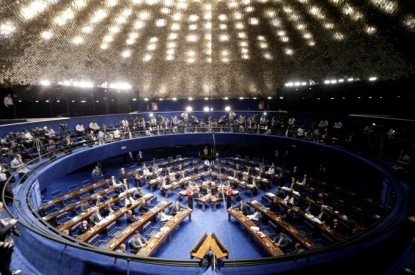 In an interview with the Senate news agency TV Senado the president of the mixed commission presiding over the new sports betting measure Senator Jorge Kajuru has announced that operators fees could be reduced in order to attract operators to the newly regulated market.
"First of all, it is necessary to stop with this nonsense that we are against the bookmakers. On the contrary, we want their legality and that they pay taxes", the senator said in the interview which was aired last week.
Kajuru pointed out that many operators in the sector were worried about the license fee (R$30 million) imposed by the Ministry of Finance. The senator had already said in May that rules stating that online operators would have to pay R$30 million for a license to operate for five years were excessive and that he had in turn been in talks with Minister Fernando Haddad over the issue.
Continuing in this vein the senator once again stressed the idea that fees would be based on the size of the operator.
"I talked to Minister Haddad to do it proportionally, according to the size of the [sports betting] house, because there are houses that cannot pay the amount and go illegally, leaving Brazil and taking gamblers abroad."
Although Kajuru said that he was pleased with the bill in general he said changes were inevitable. In order to improve the bill he wants to hold a public hearing on the issue.
"I want to talk to bookmakers' owners, hear both sides and be absolutely fair," he said.
According to the senator , the commission's next step will be to choose the members and the rapporteur in the Chamber of Deputies.
"I believe that in the third week of August there will be the first meeting of the mixed committee. In September, we will have the position of the Chamber on the MP and the president will put it in the CCJ (Commission on Constitution, Justice and Citizenship) and in the plenary."
Kajuru also said that he was opposed to both an advertising TV ban as well as a ban on jersey sponsorship. "That doesn't make sense. It's not the TV stations' fault, they live off advertising. How are you going to take advertising off TV? You're going to take revenue from a TV station that is in difficulty. If that happens, it's more unemployment in the middle . . . If you remove advertising from the football team, it will harm the clubs. . . . You have to know how to see both sides and know how to leave it in a in a way that suits everyone," he said