By
James
- 16 November 2023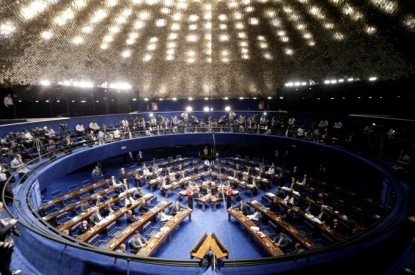 Senators will vote on Brazil's sports betting bill next week. The scheduling of the bill is set for next Tuesday morning in the Economic Affairs Committee (CAE) and then the full plenary in the afternoon according to reports in local press.
The government needs to free up the senate's agenda in order to deal with more pressing issues. In order for this to happen President Luiz Inacio Lula da Silva removed the assigned urgency status of Brazil's online sportsbetting bill freeing up the senate to deliberate on these matters. However lawmakers agreed to eliminate the urgent status of the sports betting bill on the condition that it would be dealt with next Tuesday (21).
Senate president Rodrigo Pacheco said that "it would not be possible to evaluate the planned projects if it were not for the initiative of the leaders of the Federal Government, and of President Luiz Inácio Lula da Silva himself, to promote the elimination of the constitutional urgency imposed on the bill."
In September Brazil's lower house finally approved sports betting bill PL 3626/2023 and it was sent to the Senate. The approved bill covers both sports betting and online casinos. The tax rate was set at 18 per cent GGR. The bill has undergone further scrutiny in two committees: the Senate Sports Commission (CEsp) and the Economic Affairs Committee (CAE).
The CEsp voted in favour of the official report on Brazil's sports betting bill earlier this month. A number of amendments were made to the text including restrictions on advertising. The CEsp also excluded online casinos from the bill but kept the tax rate on sportsbetting. It is believed that the CAE could seek reverse many of these proposed changes.
The sports betting bill is part of the government's package of measures to raise revenues and meet the goal of zero deficit next year.