By
James
- 20 November 2023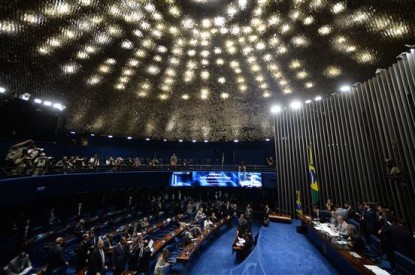 Senator Angelo Coronel the rapporteur of the sports betting bill in the Committee on Economic Affairs (CAE) in the senate told local newspaper Radar that he is working closely with members of the government on the sports betting bill.
Coronel said that he had been in constant dialogue with the Lula government, the president of the house of deputies Arthur Lira, and the rapporteur of the online sports betting bill in the lower house Deputy Adolfo Viana. Coronel said he wanted to prevent his opinion from undergoing drastic changes in the lower house or being subject to a presidential veto.
Coronel also said that, in his report on the sportsbetting bill that there would be no ban on advertising which had been approved by the Senate's Sports Commission. In addition the tax rate on bettors' winnings was still under consideration although the senator hinted that these won't be too high.
"If you tax players' winnings in Income Tax, you will throw them underground. If you do that, I don't see how you can block the border on the internet so Brazilian players can't go and play in the United States. It's time to do something, approve it, bring companies from all over the world here and keep Brazilian players here. I'm talking to Arthur (Lira) and Adolfo (Viana) to have a rounded text", he said
According to the senator adjustments will need to be made in the future, as the sector grows. "No one can predict how much the revenue will be," he said.
Senators could vote on Brazil's sports betting bill this week. The government needed to free up the senate's agenda in order to deal with more pressing issues last week. In order for this to happen President Luiz Inacio Lula da Silva removed the assigned urgency status of Brazil's online sportsbetting bill freeing up the senate to deliberate on these matters. However lawmakers agreed to eliminate the urgent status of the sports betting bill on the condition that it would be dealt with this week.