By
James
- 7 August 2023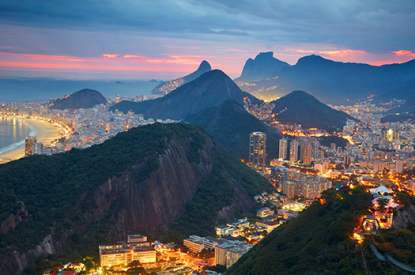 Sports minister Ana Moser has welcomed the publication of Provisional Measure (MP) No. 1,182/2023 which aims to regulate sports betting.  Moser stated that regulation will play a vital role in the protection of the integrity and transparency of sport going forwards.
Together with the publication of the MP, the government also sent a bill to congress that covers the structure and administrative processes for monitoring the sports betting market in order to establish clear guidelines for how they operate.
Moser stated: "This is another fundamental initiative of the Brazilian government that, by regulating sports betting, it will curb match-fixing and, above all, preserve it."
In the statement the government emphasised that the MP would fill "a regulatory vacuum" experienced since the legalisation of sports betting in 2018, when Congress approved Law No. 13,756/2018, which had not been enacted until now.
"The Provisional Measure grants the Ministries of Finance and Sports, together, new tools to curb bet manipulation, especially those focused on sports-themed events," the ministry announced , taking into account that both ministries had been in charge of drafting the measure.
At the end of July, the government issued its long-awaited sports betting provisional decree. The measures will authorise sports betting and impose a tax of 18% on GGR. The decree signed by President Luiz Inacio Lula da Silva was sent to congress, which needs to vote on it on the next 120 days.