By
James
- 31 August 2023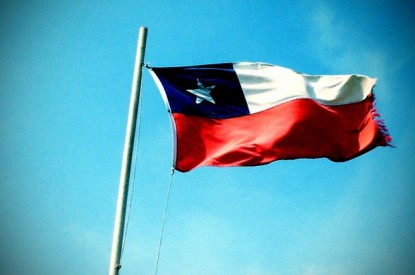 A Chilean senator Esteban Velásquez Núñez , has said that he will introduce a bill that would put criminal sanctions on operators of online casinos on Chile. In his justification for the bill the senator criticised the growing commercial ties between football and online casinos.
"In the coming days we are going to present a bill to perfect the sanctions associated with illegal games, especially the case of online casinos, pursuing civil and criminal responsibilities," said Velásquez Núñez.
"With everything that has happened, at this point it is unacceptable that this type of illegal business that is outside the law is accepted in our country."
The legislator criticised the sponsorship of football teams by online casino operators saying that professional football "had been invaded."
Match fixing was also a further cause for concern he said.
"We have also witnessed how accusations of rigging in the activity are beginning to appear. It is time to act and establish clear rules in this regard. We believe that we have to stop looking the other way as some apparently are doing and make the activities transparent, update the legislation as has already been done in Europe that criminally sanctions this type of activity," he said.
His comments come as Chile's online gambling bill advances in the lower house.
The Economy Commission of the Chamber of Deputies has been tasked with drafting a new bill after the Executive Branch announced that it would push forward on the regulation of online gambling in Chile this year.
In June the commission approved online gambling bill 035/2022. Licences will be granted through a non-competitive procurement process as opposed to a tender. The project is undergoing further debate in the commission.
The project intends to put in place a 20% tax on GGR (the same that applies to physical casinos to online platforms). The government has also incorporated the collection of VAT (Value Added Tax) in the legislative proposal. Online gaming and sports betting platforms will have to act under the .cl domain and comply with international technical security and transparency standards.