By
Phil
- 16 November 2023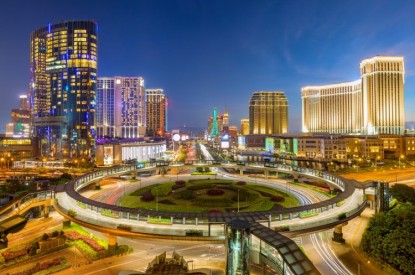 Mass gaming revenues in Macau is closing in on pre-pandemic figures, reaching 95 per cent of pre-pendemic revenues in the third quarter, up a remarkable 771 per cent on last year.
Deutsche Bank analyst Carlo Santarelli said that overall revenues for the quarter were now up 69 per cent of thr third quarter results of 2019, hampered only by VIP which has so far only reached 23 per cent of pre-pandeic figures.
"Net revenue was down 21 per cent from 3Q19 levels, while non-gaming tax related operating expenses declined nine per cent versus 3Q19," he said.
Macau's GGR came in at $2.42bn in October, represnting a 30.6 per cent increase from September. The first 12 days of November generated GGR of US$747m.
Citigroup stated: "The implied daily run-rate of last week was MOP543m, which was three per cent lower than that of the first five days of November 2023 at MOP560m per day," stated the brokerage in a Monday note. We believe that the slightly slower daily run-rate likely has to do with some big players avoiding going to Macau during the Grand Prix weekends. History shows that peninsula casinos would suffer from the road closures during the race."
'We conservatively keep our November 2023 GGR forecast unchanged at MOP16bn, which is 70 per cent of the November 2019 level for now, implying GGR to average at MOP522m per day for the rest of the month," note the analysts.