By
Lewis
- 6 July 2020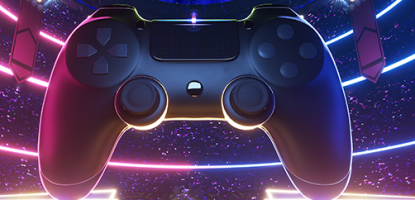 While sports fans have been denied their usual steady stream of live sporting events to enjoy in the past few months, esports has offered millions an opportunity to watch live sports, albeit of a very different nature than they might be used to. As a result, esports are now more present than ever before in mainstream media and are rising in popularity.
Even before the lockdown esports were drawing in an ever larger number of spectators. In February, according to market researcher Newzoo, global esports revenues would surpass $1 billion in 2020 for the first time — without counting broadcasting platform revenues. Newzoo also said the global esports audience would reach 495.0 million this year, made up of 222.9 million Esports Enthusiasts and a further 272.2 million "Occasional Viewers." However due to the lockdown these numbers will undoubtedly see a significant increase before the end of the year.
Streamlabs and leading provider in game-streaming analytics Stream Hatchet reported in their Q1 2020 report that content consumption across the major streaming platforms, (Twitch, Mixer, Facebook Gaming, and YouTube Gaming Live) has increased significantly during the quarter with esports streaming viewership growing more than 17 per cent from January to March this year. Meanwhile Steam, a platform that distributes digital games, is reporting a record number for concurrent players with more than 23 million logged on during peak times on a Sunday evening.
Viewership on the Amazon-owned site Twitch is also breaking records. For the first time since 2012 (when the platform debuted), Twitch topped three billion hours watched over the first quarter of 2020 (January-March). The ESL Pro League, a Counter-Strike: Global Offensive professional esports league reported a 27 per cent year over year increase in online viewership with its March 16 event.
Crucially negative perceptions of esports are also being challenged. The World Health Organisation (WHO), last year labelled "gaming" alongside a number of other disorders related to addictive behaviour. But in a turnaround it is now advising everyone to play video games to combat social isolation during the COVID-19 crisis.
Eighteen of the world's biggest game industry leaders initially joined in to take part in a new campaign called #PlayApartTogether to promote the cause. Forty more game companies have since joined the campaign which is also being promoted by celebrities such as Kim Kardashian West.
While attitudes to esports have changed they have become increasingly present on television. In April ESPN and Riot Games announced an agreement for ESPN to be the official U.S. linear and authenticated streaming platform for the 2020 League of Legends Championship Series (LCS) Spring Split Playoffs. Matches will air live on ESPN2 or the ESPN app.
Recently ESPN2 presented a twelve-hour programming marathon, ESPN Esports Day, highlighting a variety of both live and taped esports coverage from the past year including the F1 Esports Virtual Grand Prix, current Formula 1 drivers as well as England's cricket player, Ben Stokes. F1 drivers continue to take part in the video-game version, F1 2019. The F1 Esports Virtual Grand Prix series, gives fans the chance to watch Formula 1 races virtually during the ongoing crisis.
Hundreds of thousands of viewers watched the first instalment, which streamed on Twitch, Facebook, YouTube, and the Sky Sports channel in the UK. Coverage in the ESPN marathon also included an NBA 2K Players Tournament, first person shooter battle royale Apex Legends Pro-Am which featured streamers, musicians and athletes from the NBA, UFC and WWE.
With virtual playing fields and a digital audience the industry comparatively speaking has been able to continue to operate in a relatively normal way. However the crisis led to cancellations of live tournaments. The Overwatch League has announced that it will be playing the entire 2020 season online.
Similar announcements have been made by other popular esports leagues and tournaments covering games such as Apex Legends, Activision Blizzard's Call of Duty, CounterStrike: Global Offensive, Dota (Defence of the Ancients) 2 , FIFA, League of Legends and the NBA 2K League.
In addition a number of issues have had to be addressed such as cheating as players at home face less scrutiny, and slower connections. The industry will need to be vigilant as esports has experienced its fair share of controversy in the past. Six people were arrested in Australia over alleged match fixing over a Counter-Strike: Global Offensive tournament in 2019. League of Legends and Overwatch have all experienced match-fixing scandals in recent years.
In a very difficult scenario for bookmakers the results of a recently held NBA 2K20 video game tournament were leaked online. The first-round games involving 16 current NBA players appeared to be played live when they were broadcast on ESPN and ESPN 2 but had in fact been pre-recorded.
But most leagues have been able to continue with their normal schedule online. Indeed highly anticipated tournaments have been switched to online only matches with relative ease. According to Rahul Sood, co-founder and CEO of Unikrn Unikrn which provides 24/7 esports betting more people will continue to be engaged with esports once the crisis are over. Between streamer and esports, Unikrn offers over 150 upcoming games with up to 1000s of markets each day.
In a press release he said: "With COVID-19 shutting all traditional options, esports has a wider reach than ever before. Each day, more people join the world's nearly three billion gamers, a hobby most new adopters will keep long after COVID-19 is a memory."
"Our yield across esports and wagering products is unprecedented and it's only getting better," Andrew Vouris, Unikrn COO said, "With no sports, a spike in users online, an increase in gaming and streaming, and the new fans Unikrn collects now will stay with us for years to come."
A number of gambling companies are expanding their presence in the esports market to fill the current void. Pnxbet a licensed gaming operator in Curacao has launched a new live esports platform which will focus on popular tournaments such as the Dota2 and CS:GO. It has also recently announced a partnership with two well known gaming streamers in South East Asia and the Philippines.
Meanwhile gaming operator and supplier Newgioco has launched a new online esports betting in Italy. Customers of Newgioco's online operators through Multigioco can now wager on the outcome of esports events as well as esports versions of sports such and motor racing. Founded in Rome Newgioco said the launch of esports betting is intended to fill the gap left by the cancellation of sporting events. The company has had to temporarily shut down 150 betting shop locations throughout Italy.
Other esports offering are provided by Win.gg which is licensed in Malta and offers news on the esports scene and has announced the launch of Winners.bet, a new platform dedicated exclusively to esports betting. In September 2019 Betway announced that they had extended its partnership with Swedish esports organisation Ninjas in Pyjamas in a sixfigure deal to become the team's headline sponsor.
Legislative changes are also on the way. In March thanks to changes in gambling regulations Nevada bookmakers were able to offer bets on Counter Strike with William Hill Nevada taking bets on the matches. Players were able to bet on head-to-head matches, the winner of each match, and the overall season winner. In April sportsbooks in the state were given permission to offer bets on Overwatch League, League of Legends European Championship and the North America League of Legends Championship.
Progress is also being made in New Jersey on an esports betting bill. In November 2019, the state gave explicit permission to sportsbooks to accept bets on the League of Legends World Championship Finals held in Paris. Legislation that will give esports betting the green light has since then passed an Assembly committee via a unanimous decision. A637 was approved by all seven members of the Assembly Tourism, Gaming & the Arts Committee meaning that it will now go before the Speaker for consideration.
Assemblyman Eric Houghtaling said that it was "important" for the state to capitalise on the rapidly growing industry in order to "both give our residents what they want and boost our economy. With online sports betting legal in New Jersey and a large number of people already interested in this type of gaming, the time is right to expand legal wagering beyond traditional sports."
While they may not be for everyone esports have helped fill the gap for live sports attracting a larger audience than ever before. Not only have they received growing coverage in the mainstream media, tournaments have gained an increasing number of advertisers. As a result once the current crisis is over the industry will undoubtedly emerge more strongly than ever before.