By
Lewis
- 27 May 2020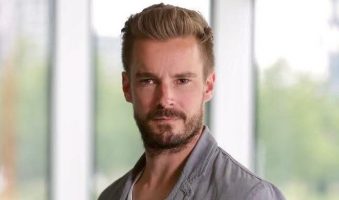 Mobile app marketing is big business. Last year alone commentators estimated that in excess of $65 billion was spent on acquiring new users, as the remote and 'on the go' consumer demands technology at their fingertips, and app developers and marketers scramble to ensure they are appeasing the consumer in real time.
But, those same developers and marketers, while presiding over a sizeable revenue stream, aren't seeing the full fruits of their labour because up to 90 per cent of that marketing spend lands firmly in a fraudster's pocket, says Gary Danks, chief executive of London-based Machine Advertising. Here, he examines this rise in crime and says the victims are either blissfully unaware of the cash haemorrhage or burying their heads in the sand.
In 2017, an on-off lawsuit between Uber, its ad agency and a whole host of ad networks hit the headlines. As with any high-profile case, the financials change depending upon which source you take your information from, but a reported $70 million was paid by Uber to Fetch for fraudulent installs and an inventory that contained few downloads. And by anyone's reckoning, that's a lot of taxi miles to make up.
Those of us keeping a close eye on progress assumed it would be the catalyst for change. That an end to fraudulent practice was to be seen and every app developer and user acquisition (UA) manager would now be able to track a fair and true line between output and outcome. And, that when an app developer pays an ad network a commission for a successful download of its app, it's because that download is legitimate, a real human, and not fraudulent.
But change did not come, the fraud continued to grow exponentially. In fact, on a wider scale, global annual ad spend topped $333 billion in 2019 and it's predicted to rise even further.
To put an exact figure on how many billions of dollars are wasted globally is difficult. Many app developers, or corporates in the gaming, gambling, retail, entertainment and travel worlds view one report detailing downloads, and a final report showing a boost to the bottom line. For most businesses, this is good, right?
The stark truth is that the correlation doesn't add up. The CFO of a global, online ecommerce business will be delighted that profit exceeds net ad spend – what they won't see is that the net ad spend could, we believe, be significantly less for the same returns. App developers need to know how and where to find the real human being that will legitimately install, will be engaged, and will return. This will demonstrate a much higher spend per head and enable digital marketers to focus efforts upon this particular user and be more targeted with their ad strategies.
WHERE'S THE MONEY GOING?
Below the line targeting has got a lot better, and that $65 billion is being spent to reach users who need nothing more than a good signal and a swift thumb to join up is testament to that. But the fraudulent player's criminal activity is technologically advanced, enabling them to remain one step ahead. I've said before, it's difficult to sue a foreign bot farm, and in all honesty, I doubt whether bot farms are being funded by the techy geeks. No doubt there will be higher echelons controlling this activity.
Bot farms, virtual phones and racks of automated devices certainly work quicker than your average human scammer. They are also brighter than most too, with the more advanced having software to mimic human activity, pausing at the right times before clicking, switching between pages and scrolling as if pondering, and it's only a matter of time before artificial intelligence is incorporated into this practice.
Likewise, those fighting fraud are producing software that spots and even anticipates questionable activity and are working with app developers to eliminate the waste. But one thing is very evident, fraudsters are syphoning billions of dollars from fraudulent installs even as we speak.
SO WHERE IS IT ALL GOING WRONG, AND WHY ISN'T MORE BEING DONE?
There are many issues here, two of which we can work on to get things right. One requires addressing psychological barriers in marketing, the other needs heads to be removed from the sand.
That CFO I mentioned will work with marketing teams who are distributing ad budgets as they have done for many years, but in this emerging and rapidly growing market, they're quite possibly blissfully unaware of the waste, and the malpractice. The UA manager has a different challenge, however. They may be aware of the existence of fraudulent activity, maybe not to its full extent, but highlighting it could be costly to their livelihoods and careers. With these heady budgets, it's a lot to lose on their watch.
IS THIS AS GOOD AS IT GETS?
No, it isn't. App developers spend millions in commission to ad networks but if that commission is legitimate, the returns are phenomenal. And, as more and more companies use apps as the gateway to both reaching out to the user, and realising a healthy income stream, more budget will undoubtedly be released to attract and acquire new users. I imagine this will bring life to even better app technology, usability and customer experience and ultimately, greater security.
No company is safe, dating apps such as Grindr have fallen foul to fraudsters in recent weeks and the new wave of crime has started to impact users' personal data as well as company profits. And a gambling app developer in Tokyo has discovered high amounts of fraud too, simply by analysing unnaturally speedy transactions and clicks followed by a lack of activity following a download.
It's out there and making headlines. Google and Amazon have started taking the issue seriously. They know a thing or two about operating in this sphere, and perhaps have realised they're not immune to the threat. So, if it's good enough for them…
Ultimately, billions of dollars globally are being stolen, and I can think of no other industry that would be so blissfully unaware of an impact on this scale affecting their bottom line. CFOs need to start analysing and tracking the journey of their investment.
It's no good being satisfied that profit is being made without examining some form of transparent traceability, or the journey from dollar out, dollar in. Likewise, some UA managers need to get their head out of sand. After all, discovering a problem, highlighting it to stakeholders and then solving it is better than being the scapegoat.
Gary Danks, CEO at Machine Advertising, is a seasoned managing director with more than 14 years' experience in mobile advertising and marketing. Gary's vision is to make Machine the best in market service for app fraud detection. With extensive industry knowledge, Gary drives new product development and strategies alongside advising clients. Machine is a London-based technology company whose products and services are designed to protect app marketing budgets from fraudulent attack. Its full software stack is designed to detect and prevent fraud at the impression, click, install and post-install level – making it the most advanced solution on the market.