By
James
- 4 September 2023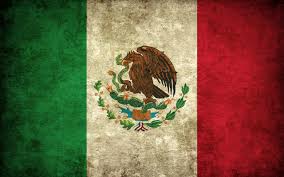 Deputy Andrés Pintos Caballero has presented a proposal to establish new restrictions on gambling advertising.
The initiative seeks to modify article 243 of the Federal Law on Telecommunications and Broadcasting so that that the advertising and promotion of casinos and sports betting houses can only be made once the advertisement has been authorised by the Ministry of the Interior, "allowing it only before the start of any sporting event" and not during matches.
The lawmaker first put forward the proposal in June.
According to a press release published this week in which the deputy outlined his reasons for changes to the law "in activities prior to sporting events such as football, baseball or boxing, girls, boys and adolescents are bombarded with advertising that encourages them and arouses their curiosity to participate in any modality of gambling . . .the practice of a sport must be a symbol of physical and mental health and family integration; in addition, through the massive transmission of sporting events, children dream or long to become a great athlete or be part of a professional team that they see on television or through social networks."
Pintos Caballero emphasised that "these dreams should not be allowed to become synonymous with betting addiction due to the very explicit ways in which they present the supposed winners of the bets and how they have fun, leaving aside the practice of the sport itself."
Consequently, the radio and television industry should be be regulated clearly and precisely in this regard, since they are the main beneficiaries of a large number of gambling related advertisements, he said.
The lawmaker emphasised that the initiative does not seek to restrict the rights of license holders; rather, it intended "to fill the existing legal gaps to strengthen the matter and have sufficient criteria to protect the development of children and youth, combating the existing lag in the law."