By
James
- 6 February 2023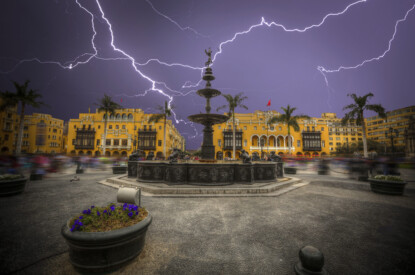 Minister of Foreign Trade and Tourism, Luis Fernando Helguero has announced that the government expects to collect S/210 million this year from taxes generated by casinos and slots which would mean an increase of 5% compared to the amount registered in 2022.
In his presentation at the Foreign Trade and Tourism Commission of the Parliament, the minister explained that the revenue was a highly significant source for the government.
"Thirty per cent is for the provincial municipalities, thirty per cent is for the district municipalities, fifteen per cent goes to the public treasury, 15 per cent goes to Mincetur and the remaining 10 per cent goes to the Peruvian Sports Institute," he said.
He estimated that Mincetur alone would receive around S/32 million this year from the landbased casino and slot parlours sectors of the market. The minister emphasised that Mincetur works closely with other government entities to prevent money laundering and the financing of terrorism.
"In terms of control and supervision of the activity, this year it is expected that 2,520 technical inspections in slot machine game rooms and 2,880 technical inspections in casino rooms will be carried out," he said.
According to the minister, Peru now has 19 casinos and 719 slot parlours nationwide. Slot machines and casino games are regulated by the DGJCMT (La Dirección General de Juegos de Casino y Máquinas Tragamonedas) which in turn comes under the supervision of Mincetur.
For several years Peru has been making significant progress in the regulation and development of its gambling industry. Gambling is now operated nationwide in casinos, hotels, restaurants and bars while the land based sports betting sector is also seeing a slow expansion. In addition a small number of online operators are permitted to offer their services by the government.
In August the then President of Peru Pedro Castillo enacted online gambling regulation. However the country is experiencing its worst political crisis in decades. Peru descended into political chaos in December, after President Pedro Castillo was ousted and there has been no news on the bill since then.