By
James
- 17 July 2023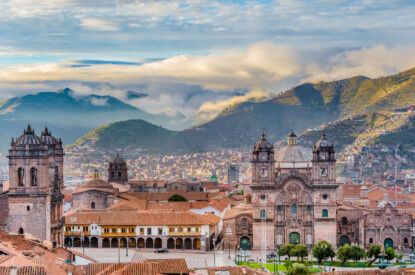 The Association of Winemakers of Peru (Asociación de Bodegueros del Perú) has requested that the Minister of Foreign Trade and Tourism (Mincetur) provide it with more information regarding its new rules over sports betting and online gambling. The organisation says that it needs to know if its own suggestions, which it put forward during the public consultation phase, have been taken into account.
The first text of the draft regulation prepared by Mincetur was submitted to a "Regulatory Public Consultation" between November 11 and December 2, 2022. It received around 700 suggestions, opinions and contributions from both public and private stakeholders. In May, Mincetur reported that 70% of the suggestions, including those put forward by the association, had been incorporated into the new regulations.
The head of the association Andrés Choy has asked the head of Mincetur, to publish the laws now so that members of the association can adapt to the new regulations once they go into effect. According to Choy exactly which of the suggestions they put forward has been taken into account is unclear for now.
"Nobody knows which of the 700 observations made by the different stakeholders who depend on this activity have been accepted and, above all, how they have been interpreted and raised. Because a comma in a regulation can totally change the meaning of a norm," he said.
Despite its name the association represents largely kiosks and small shops. In a statement Choy warned that more than 500,000 businesses could be impacted if Mincetur did not provide more specific details as to how the text of the bill would impact their businesses in more detail.
Earlier this month the head of Mincetur, Juan Carlos Mathews, affirmed that the newly improved text would also incorporate aspects of Law 31,806 (the previous bill), and establishes, among other issues, the same level of taxation for bets made via land based and foreign operators.
In this context, Choy said that this would open up the way for members of the association to carry out online sports betting and in this way generate a source of additional income.
The president of the association claimed that, "due to a matter of transparency of the public administration, the regulation must be pre-published in order to have the opportunity to learn about it and, above all, alert Mincetur so that it can correct harmful aspects that may be appear in said rule."
Law No. 31806, which modifies Law No. 31557 on online gaming and sports betting, was enacted in the Official Gazette of Peru, after obtaining the signature President Dina Boluarte. The bill will enter into force within the next 120 days.