By
James
- 5 January 2018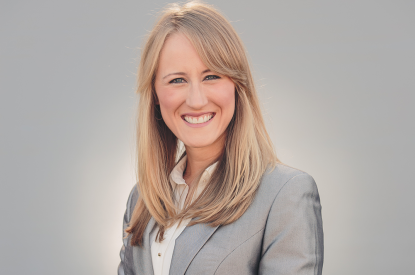 Dana Takrudtong, GameAccount Network's VP Sales – The Americas argues the benefits of casino operators engaging with their players online courtesy of free to play social style gaming. 
There is arguably nothing more important to any casino operator than their player database. The cost of player acquisition and retention is staggering; for many large corporate operations marketing budgets reach near the half-billion dollar mark annually. Few business channels have as deeply symbiotic of a relationship to marketing spend and return on investment than the gaming industry.
With the launches of three real money online gaming markets in 2013, the United States now has moved from looking at iGaming in the conceptual to the tactile with live online casinos at the touch of our fingertips, all with an array of aesthetics and approaches. With little expectation of additional real money gaming markets launching until the second half of 2015 at the earliest, the monetised social category remains the only iGaming option for most operators and functions as a means of marketing, engagement, and generating revenues.
The market is well aware of the presence of the major operators and major suppliers in the social casino space on Facebook and dedicated websites. However, outside the top four players there has been little movement from the operator side to focus their marketing efforts online, yet alone adopt free to play or monetized social style gaming and the question why? begs to be answered.
The most powerful brands in the world today exist to engage, and they capitalise on the web as the primary tool to do so. Have you downloaded the Red Bull app? No, you can't drink it, but you can enter into a universe of music, culture, and of course sport. So if you can do that with a beverage company app, why can't your casino players play casino style games on your website?
Your brand should be online today to serve the purpose not just of informing, but to engage with the thousands of patrons your casino operation has spent blood, sweat, and tears in acquiring and to find ways to capture new players. That is one of the key functions that GameAccount Network's Simulated Gaming performs.  As described in our Commercial Director Daniel Lindsay's latest blog post, Simulated Gaming is a hybrid between a social casino  and a real money gaming casino online. Simulated Gaming is the culmination of over a decade of systems development, content integrations, and world leading supporting services and exists to provide operators with the 'how to solve the why' problem. 
Instead of visiting your website for a singular piece of information, players can go to a customised Simulated Gaming website designed for your operation and play their favourite slot games, roulette, blackjack, and more. The offering, deeply integrated to the casino management system via GameAccount's patented iBridge connection, enables those players to purchase game play credits to extend play and access VIP content selected games and in turn be provided with in casino loyalty at a point to dollar ratio significantly higher than they would typically receive from in-casino gaming. What better way to directly use the web to drive return trips to your casino operation?
Another reason I believe monetised social gaming has yet to hit a tipping point of adoption is that operators are viewing offerings like Simulated Gaming as simply a gaming website and not as a robust marketing, customer relationship management and revenue generation centre.
Today, marketing agencies or in house teams can build and manage com's and mobile sites, but those teams aren't always equipped to create manage enterprise gaming systems which maintain intelligent marketing and analytics centric back office systems. 
GameAccount has spent the last 18 months overhauling the iSight Back Office to be the most intuitive bonusing, reporting, and big data management tool. The years of investment into the development of GameAccount's market leading Simulated Gaming solution provides operators with a low startup cost media platform with real time marketing automations. With the continually escalating costs of deploying traditional media in saturated marketing channels, access to a casino focused enterprise iGaming platform operating in a Simulated Gaming modality enables operators to communicate the right offers to the right players at the right time. 
While the world of free to play and monetised social gaming is a wholly new business channel for many operators, site designers and game experience designers (Candy Crush Saga has certainly shown its creators some sugar!) are capturing billions of dollars for their iterations of games of chance and games of skill today. Operators who've not already done so need to begin a seismic shift in how they engage their players online and utilise systems which support capturing new player data through the web, marketing, online exclusive experiences that reward players for digital engagement… ultimately an online brand presence that is as exciting and engaging as their casino floor. GameAccount provides the most robust, content filled, and meaningfully integrated offering on the market and are looking forward to supporting more operator partners in engaging and growing their player loyalty databases.
Meet the GameAccount Network team on booth 1616 at G2E