By
James
- 14 March 2023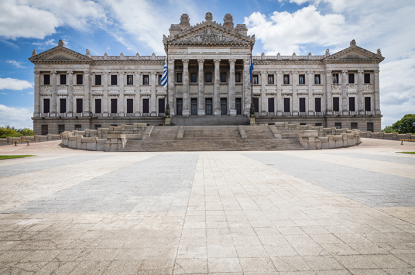 Members of the political party Partido Nacional in Colonia have approved a resolution that would write off a real estate tax debt generated by the Airemar Corporation. The corporation was in charge of the management of the Hotel Casino Carmelo between 1991 and 2020.
The debt with the Municipality of Colonia amounts to 65 million pesos (US$1.65m), and the cancellation request was put forward by the Minister of Tourism, Tabaré Viera, in order to improve the conditions for a future sale of the building which belongs to the ministry.
At the request made by Minister Viera, Mayor Carlos Moreira initiated a draft of decree, which was finally approved by the Departmental Board.
Talking to local press the mayor José Manuel Arenas was critical of the move and said that the reasons presented by Minister Viera didn't add up especially as the commune had previously filed a lawsuit in order to try and collect the unpaid taxes.
The resolution was also criticized by the opposition party members, including Deputy Nicolás Viera. Deputy Nicolás Viera said: "I really don't understand who the authorities in Colonia are running the errands for," adding that the Ministry of Tourism authorities "have said they don't know what they will do with the property, but just in case the departmental government has decided to give away a million and, what is worse, no one justified the exoneration, they only refer to saying that it was Moreira's mandate".
While the building is owned by the Ministry of Tourism the 5-star Casino and Hotel had been run by a private company which had operated the hotel for 28 years. Located in the Uruguayan town of Carmelo the term of its license ended on June 30 and it closed in July 2020. In August 2021 the Undersecretary of Tourism, Renzo Monzeglio said that the hotel and casino would be reopened after a tender and it could be up and running over the next two years. The new owners would renovate the state owned property into a five star hotel in return for the license to operate a casino on the premises. However local lawmakers have raised concerns over its impact on wildlife and the site has been declared as a local heritage site by the local municipality.
Talking with local radio in February Monzeglio criticised the continued delays over the granting of the casino licence in the city of Carmelo located in south-western Uruguay. Monzeglio described the process thus far as "tragicomic."