By
James
- 3 October 2022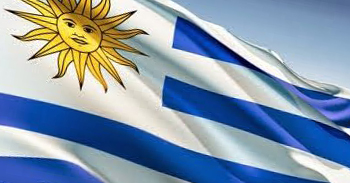 The online gaming bill now under consideration in the Uruguayan senate is being met with fierce criticism by operators of slots machines in small businesses. The Uruguayan Chamber of Commerce for Games and Entertainment (CUDE) has criticised the new bill saying that it is unfair as they have waited years to be recognised and regulated while foreign companies will be allowed to operate in Uruguay.
The regulations are being discussed in the Chamber of Deputies – after being approved in the Senate.
Members of CUDE argue that they have been proposing regulation over their sector for over ten years but the government continues to stall on the issue claiming that they are illegal on one hand while collecting tax revenue from the slot machines on the other.
In the Finance Commission of Deputies, members of the organisation said that they paid taxes and were willing to pay extra fees if there was more government scrutiny over the industry and would be happy to link their machines to a centrally controlled government server. In addition, they affirmed that in their opinion the activity is legal and is reason why they have they won the many lawsuits that have been filed against them over the years.
Advisor to CUDE Gerardo Dibbern said: "Time passed, 18 years passed. While we continue to wait, Parliament is going to consider the regulation of online gambling, an activity that, to a certain extent, is going to be competition," he said. "We are talking about a political reason because this project grants online gaming platforms basically to foreign companies, because you have to have a casino. We are not against competition or the installation of foreign gaming companies, but we want to be able to compete on equal terms", he said.
A fellow member of CUDE, Jorge Enríquez, said that companies that own slot machines make contributions to the Social Security Bank (BPS) and pay taxes.
Dibbern said that although the activity is not regulated, there are thousands of machines throughout the country. "And to be an activity that generates money, that has not been regulated, that is not regulated by the national government and the municipalities, we see that there have been no complaints from the players, from the users, and that it has been developed in peaceful, public, continuous, absolutely transparent way," he said.
However the MEF remains strictly opposed to legalisation. Within the discussion for the online gaming bill the general director of Casinos, Gustavo Anselmi said: "Regarding slot machines, I want to say that it is clear that the position of the General Directorate of Casinos is that they are illegal; it is very clear in the law that they are illegal. In this sense, the General Directorate of Casinos continues to make the pertinent complaints."
According to CUDE there could be as many as 20,000 slots outside casinos in Uruguay. However, according to local newspaper reports, the figure could be much higher with the number growing considerably in recent years.
Stand alone illegal slot parlours are increasingly common and slots are present in much higher numbers per location. Most illegal slot parlours operate in plain sight. The Directorate of Lotteries and Quinielas estimates that there are more than 30,000 illegal slot machines – five times that of the number of licensed slot machines in casinos, and that US$170m is gambled on illegal slots per year.