By
James
- 20 November 2023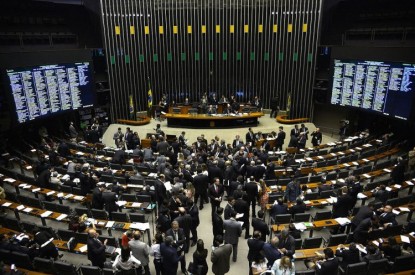 While the senate is looking to approve the sports betting bill sent to it from the lower house a bill that seeks to regulate online sports betting further has been put forward by Deputy Luciano Vieira.
According to the House of Deputies news agency, Bill 1931/23 prohibits the advertising of sports betting platforms which do not have a licence from the Ministry of Finance. The text also prohibits the participation of minors in sports-themed betting advertising. According to the text, internet connection and application service providers based in Brazil must block access to unlicensed websites and sportsbetting apps.
The lawmaker's proposal establishes that all payment or receipt of amounts related to the fixed-odd betting lottery (as sportsbetting is referred to in Brazilian law) must be made exclusively through transfers to and from current, savings or payment accounts maintained at a financial institution authorized to operate by Brazil's Central Bank.
The penalties can range from a warning, a fine to the revocation of a license. Deputy Luciano Vieira explained that "the objective of the proposal is to contribute to the improvement of legal discipline regarding the commercialization of the fixed-odd betting lottery (sports betting)."
The bill is being processed "conclusively" which means that the project does not need to be voted on by the full house, only by the committees which have been designated to analyze it. The bill will be evaluated by the Finance and Taxation committees, as well as the Constitution and Justice and Citizenship of the Chamber of Deputies.