By
James
- 21 November 2023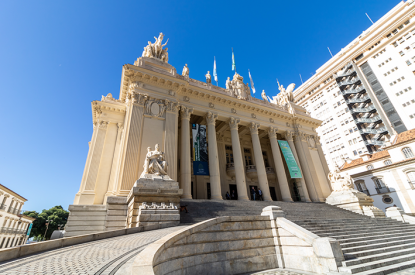 Senator Angelo Coronel the rapporteur of the sports betting bill in the Committee on Economic Affairs (CAE) in the senate has presented his official report on the sports betting bill.
Despite protests from opposition senators, who wanted more time for the review period, the president of the CAE Senator Vanderlan Cardoso scheduled a session for this Wednesday (22), when the project will be voted on. The postponement for 24 hours goes against the wishes of the President of the Senate, Rodrigo Pacheco that the text would be voted on in the CAE and in the plenary this Tuesday (21) in accordance with an agreement with the government. The Presidency removed the PL's urgency from the bill so that the Senate could vote on other proposals before an upcoming public holiday.
In his text Angelo Coronel admitted some amendments presented by members of the CAE, as well as some of the changes introduced in the proposal by the Sports Commission (CEsp). In his report on the bill sent to the Senate from the lower chamber Senator Coronel reduced the federal tax rate on GGR from 18% to 12%. 
The congressman also reduced taxation on player winnings. In addition the rapporteur increased the duration of licences from three to five years. He also proposed that each licensed company would be able to run three instead of just one online betting platform. License fees remained unchanged at R$30 million. 
Coronel rejected the amendment put forward by the CEsp which would have banned advertisements both in sports arenas and jersey sponsorships.  Angelo Coronel also inserted in his text the obligation that a foreign company has a Brazilian partner holding at least 20% of the company's share capital in order to operate in Brazil.
The CEsp voted in favour of the official report on Brazil's sports betting bill earlier this month. The report was filed by the bill's rapporteur Senator Romário.
After being approved by the board, the proposal will go to the plenary, where the rapporteur Jorge Kajuru must bring together in his opinion the suggestions approved by the two commissions. As the text was modified, if the project is approved in the Senate, it will have to return to the Chamber for further processing.
Brazil's lower house approved sports betting bill PL 3626/2023 in September. The bill was then sent to the Senate. The approved bill covered both sports betting and online casinos.